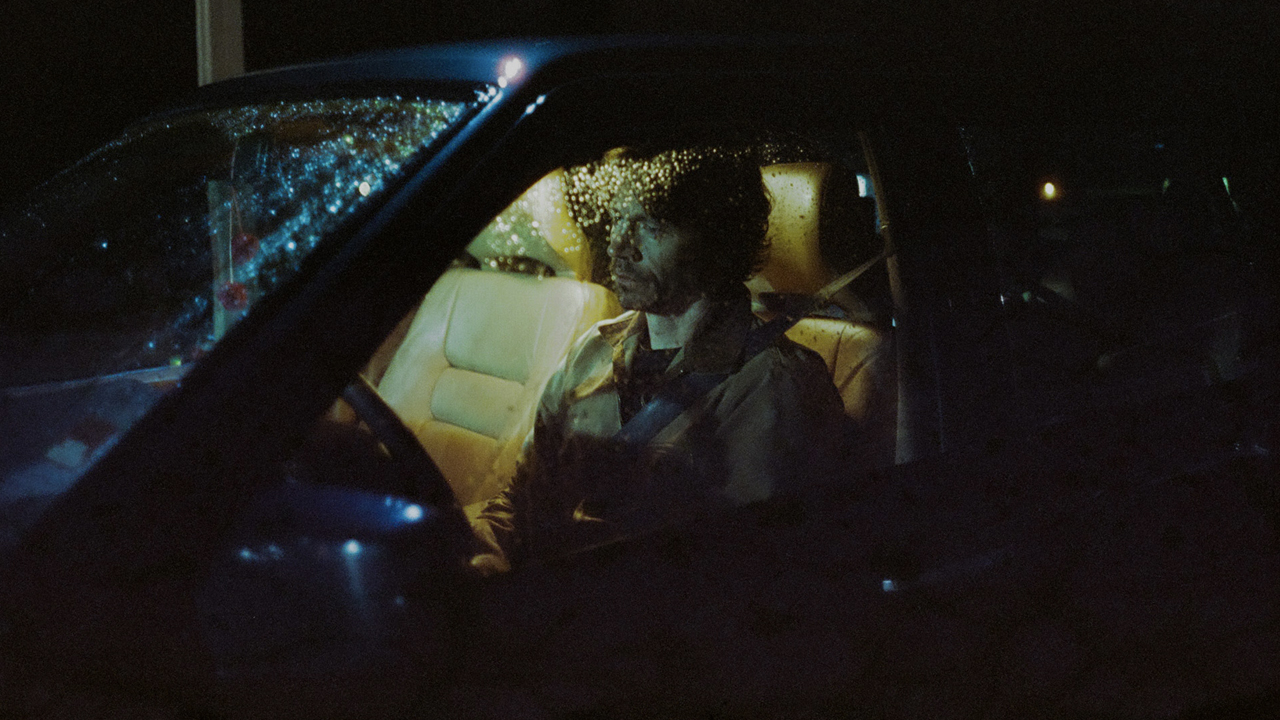 BTS PREMIERE: BADBADNOTGOOD – I Don't Know (Dir. Will Mayer)
Grief can come rushing or trickling, slowly overwhelming or crashing around you and swallowing you whole. When director Will Mayer found himself with the opportunity to visualise "I Don't Know", BADBADNOTGOOD and Future Islands vocalist Samuel T. Herring's brooding swelling opus to despair, he came upon the surging, volatile and often chaotic nature of water as the perfect allegory for the grieving process.
"Water in many ways felt like the natural conduit for our character's journey, both in its unique ability to give and take life as well as its role in the language associated with grief; drowning, sinking, swimming up-stream, etc. Additionally, I largely based the film off my experience of losing my father at a young age. He was a sailor and we spent many of my formative years on the ocean. Water worked in both a universal and personal sense for the piece."

BADBADNOTGOOD – 'I Don't Know' (BTS Photo)
This personal involvement in the theme is ever-present throughout Mayer's delivery of this video, as we experience in very close proximity, an anguished man being hurtled through evolving situations of varying intensity, each representing different stages of the grieving process.
As Herring encapsulates the overwhelming and building hopelessness, singing "I don't know if I could go on, all I know is I could never go back", Mayer chose to convey the feeling of the slow constriction of grief via the movement of the camera, saying: "The goal in the way we handled the character was to create a cinematic language for each phase. We push tighter and tighter, building this sense of claustrophobia as we watch him cope with his own sense of self."
BADBADNOTGOOD – 'I Don't Know' (BTS Photos)
He continues: "We spoke heavily in production of our camera acting as this omniscient force witnessing change. The way the camera moves throughout the piece and frames our hero is also reminiscent of the way one feels when experiencing a tragedy alone. Isolated but simultaneously on display and vulnerable."
This feeling of desolation is palpable and contagious. Whether it's through the tight frames, the often-gloomy shadowy surroundings, or the way the water laps up against the lens of the camera, the audience can't help but feel like they are being pulled under the surface with the protagonist.

BADBADNOTGOOD – 'I Don't Know' (BTS Photo)
After traversing a flooding car, cascading rapids, a slowly-filling swimming pool and an overfull bath, our protagonist finally finds some respite from the water. Clambering up the shore of a deserted beach towards the warmth of a beacon fire of acceptance, but still surrounded by deep blackness, the hero learns that the other side of grief is not necessarily complete liberation.
When asked if he felt it was important to show the other side of the grieving process instead of leaving the viewer wallowing in the worst of it, Mayer was conflicted. "Oh man, both yes and no. We all knew when coming up with this concept that acceptance couldn't be beautifully uplifting. Frankly, that's just not how grief works, one doesn't really make it out unscathed. Nonetheless you learn to live with your scars and begin moving forward again."
BADBADNOTGOOD – 'I Don't Know' (BTS Photos)
"Our closing shot with the fire ends rather ambiguously. Our hero collapses, finally pulling himself to a culminating moment. However, he's soaking wet and exhausted. He's made it to the other side but at what cost? We needed to keep this authentic. Grief induces change – for neither better or worse."
The weight of this concept can surely also be felt in the magnitude of the production. This is something we get but a glimpse of in Mayer's Behind The Scenes featurette, and something Mayer himself wasn't wholly prepared for, stating: "It was really tough. Truth be told we made it even harder on ourselves by choosing to shoot 35mm film. The first scene we shot was the rapids, I suppose we all felt it was best to get the most challenging shot out of the way. Changing mags of film while plummeting down class 4 rapids was a first; in between takes our actor (Michael Piccirilli, who, mind you, was soaking wet) would even help us load them."
Here is the Behind The Scenes Video for "I Don't Know"
Behind The Scenes – Produced By: AOT Projects. Shot by: Nathaniel Regier. Editor: Nicholas Andersh.
Mayer continues: "To top it off we didn't even have a real housing, but instead a semi-waterproof camera bag. The worst moment was taking the camera out of it only to realize there was an inch of water slushing around inside. Obviously, all's well that ends well but there were a few moments here where we didn't think we were going to be able to pull this off."

BADBADNOTGOOD – 'I Don't Know' (BTS Photo)
Perhaps the most impressive and thought-provoking scene of the video is the opening scene. The symbolism of the protagonist's car slowly filling with water as he sits in the driver's seat, gripping the steering wheel through waves of tears is absolutely gripping. This scene also proved to be quite a handful in production.
"Despite the chaos of the rapids our opening shot of the car filling with water was our most challenging. We didn't really understand how difficult it was going to be to operate the camera while inside of the car, or how difficult it is to perfectly seal all of the open sections of the vehicle. The original hope was to fill the car entirely with water and have the camera trapped inside with our talent, but we quickly realized we would need to spend days perfectly sealing every square inch of the car to make that possible. Plus, I think being sealed in a glorified make shift aquarium made our talent a bit nervous."

BADBADNOTGOOD – 'I Don't Know' (BTS Photo)
With closing in on a year of hindsight at his behest, Mayer was extremely frank about the hurdles they were forced to jump in production. "Overall, the project presented itself as a huge learning process. You concept all of these clever metaphorical ideas, without any real restrictions, and then are faced with the daunting task of bringing the abstract into reality."
The results surely speak for themselves. In fact, one would posit that there is some wonderful poetry in the idea that this video lives it's message, both in concept and in production. Anything worth doing is going to be difficult. Whether it's overcoming the inherent grief of losing a loved one or whether it's telling an important story in an incredibly original and intriguing way.
Amongst a host of other nominations, "I Don't Know" was awarded Best Alternative Video at the UKVMAs and will be screening at SXSW festival next week.
Here is the official video for "I Don't Know"
Music Video Credits
Writer/Director: Will Mayer. Executive Producer: Kosta Elchev. Producer: Brendan Garrett. Actor: Michael Piccirilli. Cinematographer: Ian Rigby. Editor: Nick Rondeau. Colorist: Greg Reese. Production Designer: Carson Giles. 1st AC: Allan Chavaria. Gaffer: Derek Robinson. Steadicam: Parker Brooks.