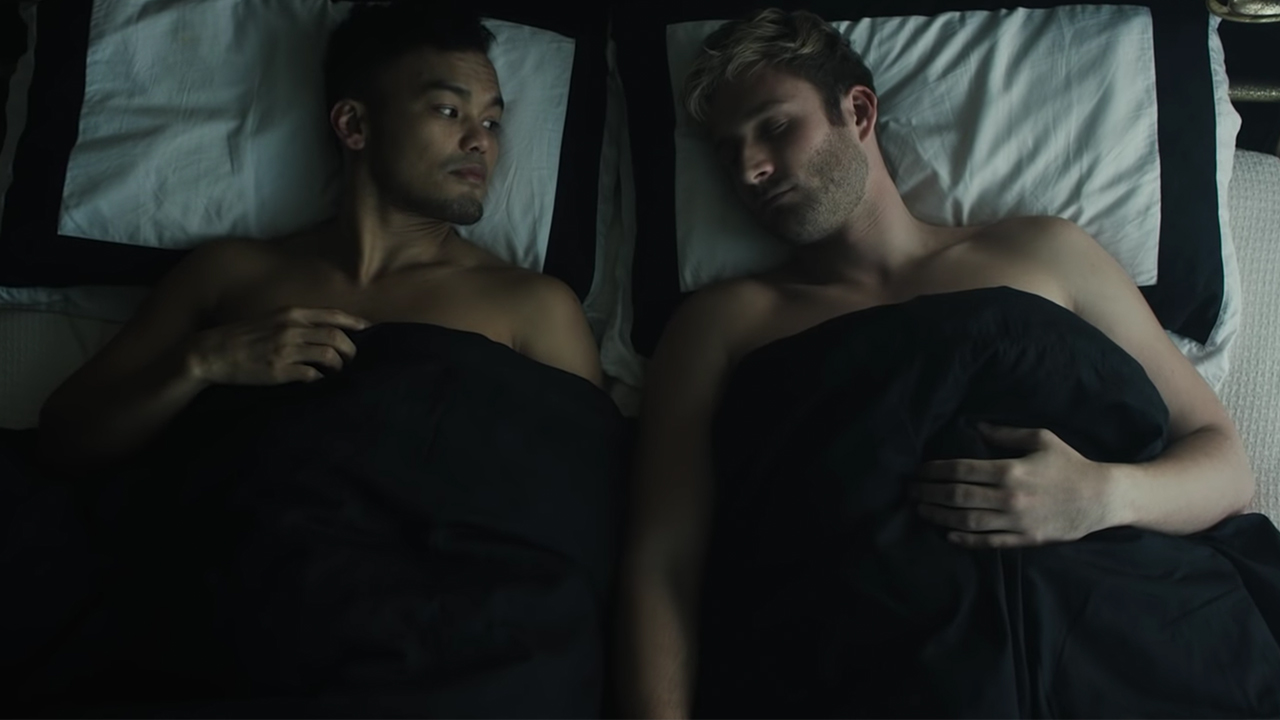 FEATURE: Endless Heights – Paralyse (Dir. Thomas Elliott)
The ever-evolving creative engine that is Endless Heights churns on with their latest video for 'Paralyse'. While vocalist Joel Martorana remains one of the primary engineers when it comes to Endless Heights' visual exploits, one very important cog in the machine is director Thomas Elliott.
This is Elliott's third time being behind the lens for Endless Heights, having previously collaborated on videos for 'Drain' and 'Come A Little Closer'. Elliott spoke very fondly of his creative relationship with Endless Heights and the organic way in which it came about. "My relationship with Endless Heights began as a fan. After photographing a few of their live shows, I was eventually asked if I'd be interested in shooting a music video for 'Drain'. Joel picked me up from the airport and we connected instantly. We've been close friends ever since and still chat on the phone at least once a week."
'Paralyse' tells the story of a deeply religious man's struggle with himself and his traditions as he traverses the rocky ground of coming to terms with his sexuality. This internal turmoil is wonderfully externalized through expressive and abstract contemporary dance. "Joel (Martorana) had approached me about doing a performance-based video with two male dancers. However, when I first heard the song, I knew there was potential for a more in-depth narrative. From there, we spent a couple months trying to figure out the story we wanted to tell." Elliott continues, "Due to the subject matter, it was also important that we worked with talent that connected with the story on a personal level."

'Paralyse' – Behind The Scenes
The dance pieces in the video, performed by Joel Corpuz and Ed Skaines and choreographed by Corpuz, often involve the dancers pushing each other away or reaching for each other to no avail, representing the turmoil the characters are experiencing. "All the choreography was planned on location on the first day of shooting. This was a conscious decision to add an element of stress and tension to their performances earlier in the video. When it came to shooting the final scene on the second day, their performances were far more refined and focused. It was also important that the routine had a push/pull dynamic, representing the indecision and inner conflict of our lead character."
The clips for 'Drain' and 'Come A Little Closer', though both delivered with an incredibly fresh and creative take on the format, are both predominantly band performance focused. Given that Elliott's genesis is in live music photography, not to mention being a member of Melbourne alternative rock outfit Harbours, it comes as a pleasant surprise that the entirely band-free video for 'Paralyse', is probably the best showcase of Elliott's directive chops to date.

'Paralyse' – Behind The Scenes
"I really wanted the camera moves to reflect what was happening musically. The slow and rigid movements in the verses were informed by the tension in the pedalling guitar chords. We juxtaposed this with handheld camera movement in the chorus and bridge where the song opens up and breathes."
Elliott continues, "I was very fortunate to have cinematographer Jack Shepherd jump onto the project at the last minute. It was my first time handing the camera over to someone else, and I really loved Jack's intuition and the way he moved with the dancers."

'Paralyse' – Behind The Scenes
Elliott seems to revel in this relatively new filmmaking challenge. Though he has directed videos for countless other acts in the Australian alternative/punk/metal scene, 'Paralyse' certainly represents a different approach and acts as an important lesson to other artists within that scene, proving just how successful stepping outside of the visual norms of the genre can be.
'Paralyse' also stands as a beacon of anticipation. As Elliott and Martorana's filmmaking works and ambitions continue to build steam, both working separately and as a most-formidable team, we can't wait to see what may be in store.
Here is the official video for "Paralyse"
Music Video Credits
Directed & Edited by Thomas Elliott. Produced by Joel Martorana. Director of Photography by Jack Shepherd. Choreography by Joel Corpuz. Grip/Gaffer by Matthew Jones. Written by Thomas Elliott and Joel Martorana. Starring: Joel Corpuz and Ed Skaines.