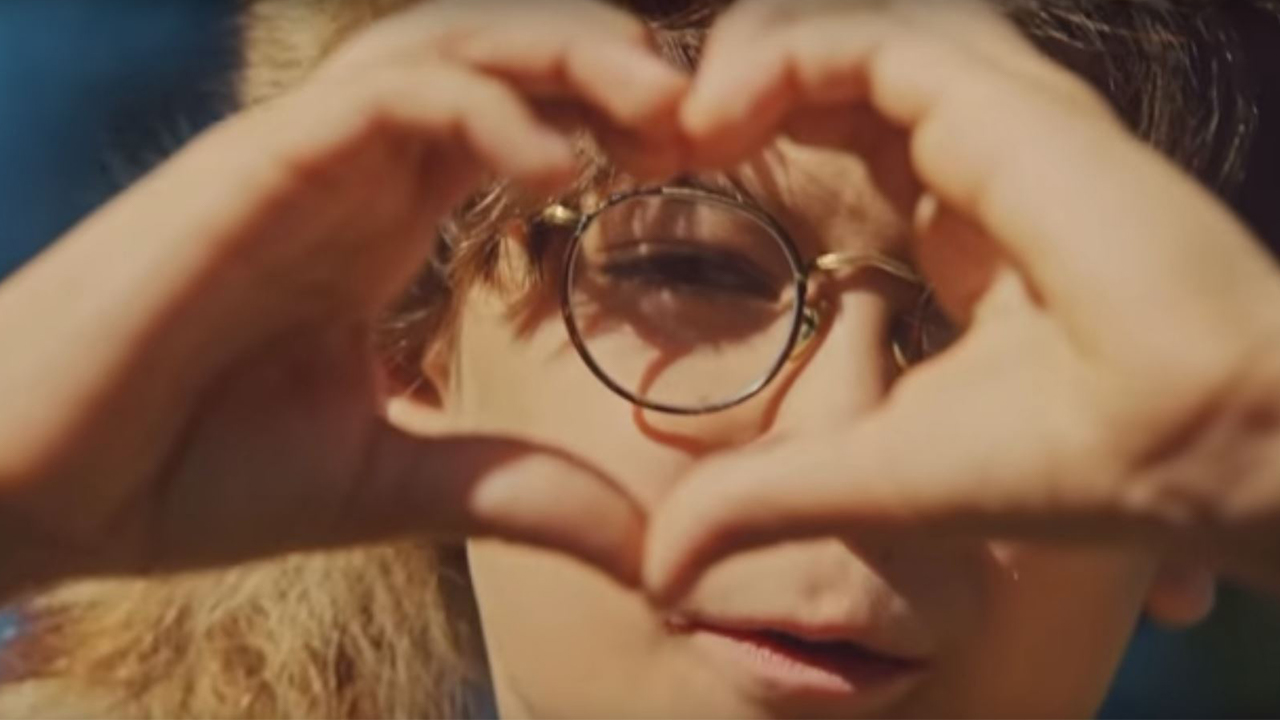 CLIPPED IS FOR LOVERS 2019 (Valentine's Day Staff Picks)
Love. You wanna know what it is? It's this crazy little thing. It's all you need. You might as well face it, you're addicted to it. It's the drug for me. But too much of it will kill you. You can't buy it. You've got to hide it away. It's a rollercoaster. It's a battlefield. And sometimes, it stinks. Yeah yeah.
But it's Valentine's Day so we're here to celebrate love in all it's wonderful forms. We got the crew over here at CLIPPED.TV together to bring you a list of all of our favourite videos about love. So, come along with us as we acknowledge love, the good, the bad and the devastatingly ugly.
Leon Bridges – Beyond:
"Directed by Josh Goleman, Beyond is an endearing story about falling in love as well as the mixed emotions of fear and heart-bursting excitement that comes with finding the one. Not only is the cinematography stunning, but the ambiance of the video generated by dim yet colourful lighting, slow and smooth camera shots and the commendable acting (particularly that of Bridges himself) leaves you feeling like belting out a tune in the night-time glow with your own love." – Jaydan Danes (Writer).
The Eversons – Emily:
"It's no secret many people yearn to live out that romantic love story as shown in practically anything starring Hugh Grant… However, a hilarious music video that probably is more indicative of the actuality of love (or pain) is no better represented than in 'Emily' by The Eversons. This clip and the filmmakers 'THUNDERLIPS' did an excellent job with this, and consequently were the Kiwi Directing category winners for CLIPPED Music Video Festival in 2016. Love is like… a bunch of chilli flakes to the eyes." – Samuel Bright (Festival Director)
Dope Lemon – Marinade:
"Marinade is a beautiful video-clip experience because it reminds us of the wonder we feel when we fall in love for the first time. Angus Stone sits by the fire singing to us his childhood memories in a music video filled with movie references. From the outfits of Moonrise Kingdom to the railroads of Stand By Me, we are definitely out for a magical adventure." – Pol Arnella  (Writer)
Kanye West – Bound 2:
"There is just something so bizarrely engaging about this video that I really can't pin down. Is it the cringe factor? Or is it that despite its simplicity, from the stark silhouettes to the glossy-magazine-perfect front-on shots of Kardashian, it actually looks incredible? Or maybe it's that somewhere beneath all the weird green screen wobbling there actually seems to be real authentic adoration between these two. Is this video proof that Kanye may actually love something else as much as he loves himself? Or at least a close second? Is that what makes this video great? Ugh, who knows. Maybe I just think I enjoy this video when really, I just want to be watching THIS instead." – Anth Webster (Managing Editor)
Sigur Rós – Valtari:
"The video for the title track on Sigur Rós's album, Valtari, follows two strangers who stumble across each other in a deserted industrial warehouse and begin dancing. It is the fourteenth film in the 'Valtari Mystery Film Experiment' a collection of fan-made films commissioned for each track on the album. Breathtakingly simple, the dance expresses an encounter of love. Observing each other from afar, the strangers soon move closer to dance in synchronisation. Eventually touching, their bodies become inextricably connected, endlessly rolling in on each other. This is fitting because the word "valtari" translates to "roller," and in an interview with Clash, frontman Jónsi describes, "It kind of fits with the album because it's big and slow and rolls over you slowly." We observe the dance from every angle, the camera switching between wide shots which reveal the immensity of space, and close ups which express the intimacy of body parts. The writhing choreography bears an animalistic quality: this is the primal essence of love. There is a melancholy too–from the deteriorating building to the blue hues of the colour grading. There is beauty here, but a sadness too, and most of all, connection. This is love in all its dimensions." – Claudia Schmidt (Writer)
ABC – The Look Of Love:
"The Look of Love is a clip that for a long period I thought only vaguely existed in my memory or some dream I had as a child. I can't remember where I first saw this but it has always stuck with me. I love the way the actions onscreen are choreographed with the beats and changes of the song. The Look of Love's production value is endearingly low and the clip itself is uncomplicated. I love the cheekiness of this video. Where else am I going to see an alphorn in place of a saxophone? There's such a mash up of visual cues and comedy that plays almost like a segment from a sketch show. It revels in its own whimsical silliness. What's not to love?" – Hannah Pratt (Writer)
Thundamentals – Everybody But You:
"More of a depressing love song, I think this music video is great at showing the grounded reality of unrequited love. No big set pieces or other fluff, just an everyday Joe looking for something more. There is the love we have, love from friends and family but there is something different about that love you can't get and the song perfectly encapsulates that feeling. The framing and setting combined with the text on screen really hammering home those points." – Kern Sharma (Producer)
Marlon Williams – Beautiful Dress:
"The video for 'Beautiful Dress' by Marlon Williams is one of my favourites. From the very first shot of a shard of light on a vintage looking ceiling, the tone of the clip is set with beautiful cinematic feels, considered light, dreamy soft-focus shots and an artistic approach to capturing everyday actions. The mood is personal, melancholic, close and reflective. The video captures an understated sadness to the everyday habits and movements we all do such as making coffee or eating a banana, checking your phone and playing guitar. I love the simplicity and the pace of this piece, nothing is rushed. The hazy soft colours and curtain-controlled light throughout is gorgeous and embraces a warmth in the relaxed home setting. The feeling of heartache holds in this clip even when the aloneness is peppered with moments of fun. There are many subtle elements in this video that draw us in to a private place, giving an intimate insight that is loaded with familiarity and personality. It is a picture of heartbreak, the story of a love lost." – Ursula Woods (Writer)