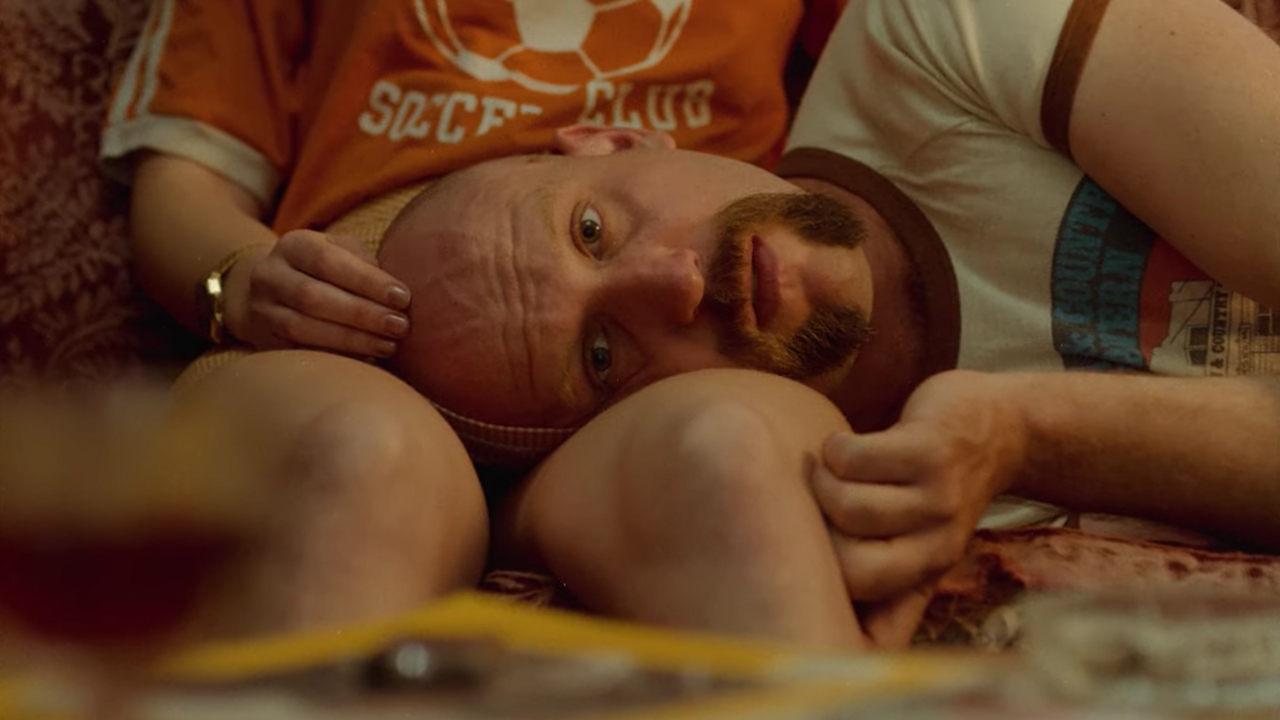 FEATURE: Andy Golledge – Blue (Dir. Sam Brumby, Andy Golledge & Leroy Lee)
W
hen it comes to authenticity in music, there are few who do it as well and as consistently as Andy Golledge. On his 2020 record 'Namoi', the Tamworth-bred Sydney-based indie folk artist achieves a level of honesty and intimacy so many can only aspire to. Golledge's style which has been joyfully described as
Country & Inner Western
, blends Paul Kelly soulfulness with Wilco thoughtfullness and splashes of Bruce Springsteen earthy bravado, all while paying heavy respect to the iconic music of his town of origin.

Andy Golledge – Blue
In both concept and execution, the latest single 'Blue' gives the listener perhaps the most honest portrayal of Andy Golledge yet; a deeply introspective person with a penchant for ebullience and the ability to light up the people around him. As such, 'Blue' swells between soulful crooning and rollicking exuberance, while Golledge makes promises to himself to try to be more positive in his songwriting. When asked about how the song and its interesting dynamic came together, Golledge replies: "'Blue' was definitely a joint creation with myself and the band. It was one of the first songs I'd written with the band in mind, with the intention of working on our dynamics."
"The structure has always been pretty much the same from inception, with a few slight tweaks. The outro changed to solo during the recording session because we were all stoked with the vocal take, so we just went with it. It's a super simple song if you take out all the jam sections, really. We've always been a jam band when it comes to rehearsals, so the extended guitar solo in the bridge felt like a natural fit. There's absolutely no structure to this section as far as how long it goes for, it's however long we felt like playing when we hit record. And the same goes for playing it live. That's why it's one of my favourites to play. Super fun."

Andy Golledge – Blue
The song's music video, a collaborative effort between Andy Golledge, guitarist Leroy Lee and filmmaker Sam Brumby, goes a long way to capturing the sentiment of 'Blue' and in doing so the different facets of Andy Golledge as a person and performer. As Golledge explains: "It's really important to be able to connect the emotion with the visuals, being that the songs are so personal. The overall message in this song is yearning for more positivity in my creativity, especially in my song writing. I think this clip captures that perfectly, we also wanted to give a little glimpse into the live energy of our shows, without doing it literally."
The video takes direction from the song's dynamic; originally depicting Golledge in a series of beautifully composed pastiches that could each be the cover to a record released in 1982, then moving into a robust performance piece with guitarist Leroy Lee smashing out a solo amidst intense lighting while Golledge allows his less-serious side a huge spotlight, gyrating and shimmying in front of a green screen sunflower scene. And then the video's intensely personal close, the perfect re-grounding, one gorgeous long shot of a spotlighted Golledge delivering his final soulful promise to himself.

Andy Golledge – Blue
Director Sam Brumby elaborates on how the video came together: "The entire music video was actually written off of the idea of Andy looking miserable around a suburban house, that's how the treatment began. So when it came to shooting these frames I had been thinking about them for a long time. They were all shot in my house so I had a good idea of how the framing was going to work prior to setting them up."
"I knew I wanted a female muse whose face would never be in shot and I knew I wanted the shots to have a really static feel so the viewer is drawn directly to Andy's face and the emotion he is conveying. However, I also knew I didn't want the shots to be boring or sparse. I knew Andy would have an incredible wardrobe and brilliant performance so my job was simply to make these macabre scenes more interesting to the viewer."

Andy Golledge – Blue
A goal certainly achieved by Brumby, the ability to convey so much in these static shots is as much a testament to his composition and direction as it is to Golledge's performance. Right down to the minor details such as Andy drinking from the kind of mock-crystal wine goblet that you would find in the back of your nan's cupboard, it is this attention to every inch of the frame that makes these shots sing, especially when combined with the warm film grain and vintage cropping. Brumby explains: "I usually use film overlays in most of my edits and I knew this would always be shot in 4:3 because I just imagined it to be, so the film feel helps that aspect ratio. However, I wasn't trying to emulate a film stock look entirely. I didn't want it to look like it'd been shot on super 8 or 16mm completely, I just wanted to add a taste to help convey the overall vibe and feel of the clip."
The way Andy Golledge describes the coming together of the video feels like a really comfortable collaborative effort between all three of Golledge, Brumby and Lee: "Sam and I have done mostly live videos over the years ('Run To The River' & 'Heavy Hand') so it was good to get a little more creative. Sam had all the scenes and direction laid out before the shoot, he's a straight pro. We only had one day so it was a very quick turn around, Sam had an edit by the end of the same day! Once again, pro. And then Leroy's direction came in…"

Andy Golledge – Blue
Brumby adds: "That last part of the clip was actually a pickup shot that guitarist Leroy Lee thought of. Leroy thought it'd be a good idea to add a bit of yin to Andy's yang. Prior to that Andy was just sad the whole clip so we got him back in the following day and just let him rip a few takes of the song in different outfits and then we all sat around and tried different backgrounds in post until we decided the sunflowers accented the positive vibe of the dance and were within the right colour palette for the shots."
Here is the official video for 'Blue'
Music Video Credits
Directed by: Sam Brumby, Andy Golledge, Leroy Lee. Cinematography: Sam Brumby. Edited by: Sam Brumby.