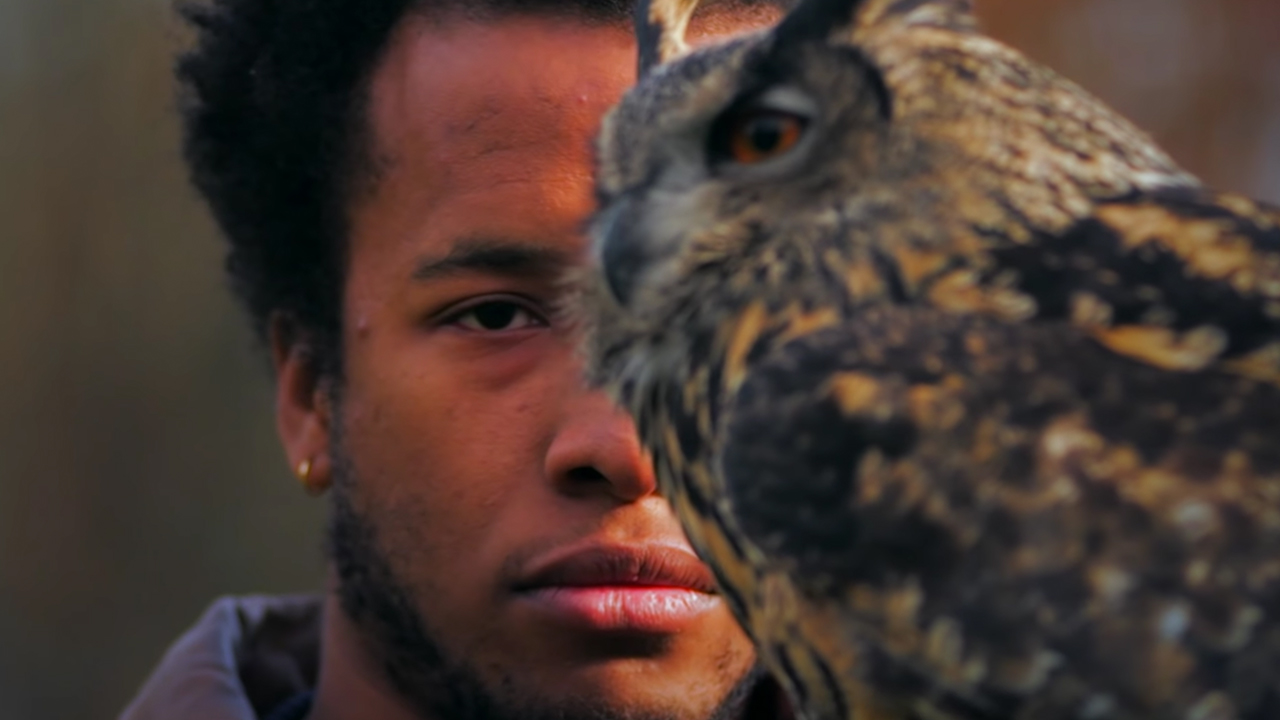 FEATURE: Cautious Clay – Reasons (Dir. Haoyan of America)
It's impossible to not get caught up in the infectious positivity of Cautious Clay's new track "Reasons". There is something so freeing and uplifting about the Brooklyn-based singer's message in this track about doing the things that make you feel good.
When Clay sings "I did it all for the no good reasons" he is creating a new anthem for being yourself. Not everything has to be about a greater purpose, sometimes the greater purpose is you. And this isn't a message delivered with any bravado or ego, it's not about that.
This is a part of his mission statement that Cautious Clay represents with Eggo waffles, which pop-up through Clay's work and, in particular, his video for "Reasons". Clay explains: "It's really just coming from the concept of 'Leggo my Ego' which is a twist on the slogan that I kind of run with in the past videos, it's sort of a motto of mine."

Cautious Clay – 'Reasons' (BTS photo by Brian Karlsson)
Clay and director Haoyan Of America came together to create something positive and personal in this video. Clay tells of how they came at it with a pretty clear and simple mission, then it was just about presenting it: "We basically started with some of the things that I am passionate about (e.g. making music) as well as some of the things that I've enjoyed more casually in my life (e.g. pole vaulting). I wrote those things down and really collaborated with Haoyan on how to best display those things visually."
A lot of the video revolves around Clay sitting at his computer, which is something approaching his natural habitat. A place where he connects with the world both through the usual realms and through his music.
Shot with a wide-angle lens as if from the POV of the computer screen itself, using an Insta360 One X, which, according to the director was "the only way to achieve the perspective I had in mind" – it gives a real personal viewpoint of the day-to-day of Cautious Clay. Haoyan Of America explained that with this approach, they hoped to: "Highlight our daily technologically-mediated interactions."

Cautious Clay – 'Reasons' (BTS photo by Brian Karlsson)
As the song moves into each chorus, Haoyan Of America takes the viewer away from their laptop shot of Clay and to some beautifully shot super slow motion. From the poetry of a burning athletics trophy, to the power and prowess of an owl, to the power and prowess of Clay hitting a huge pole vault.
Haoyan Of America had a clear and concise objective in mind for this approach, which was "To capture and relay the feelings & visions I had while listening to "Reasons"." The director chose to shoot these scenes with an Edgertronic, citing "familiarity and portability" as the reasons behind that choice.
Knowing that it must have been a wild experience, we asked Haoyan Of America about the practicalities of shooting this incredible massive owl. He replies: "Our producer Azumi Hasegawa booked the owl, named Buddha, through a professional falconer. The falconer had raised Buddha as a hatchling so it was very well trained. We filmed everything in two hours and Josh (Cautious Clay) even had a chance to hold/handle Buddha."

Cautious Clay – 'Reasons' (BTS photo by Brian Karlsson)
These incredible slow motion shots have such power in the setting of this video, against the fairly low-key base of Cautious Clay at his computer. The slow motion inherently delivers an interesting commentary on ambition, achievement and the perception of success, especially as Clay, having completed his vault, smiles as he crashes down into a swimming pool of Eggos.
Haoyan Of America has done an incredible job of harnessing that cool humbleness of Cautious Clay, while also giving light to the uplifting nature of the song. In a song about being true to yourself and the concept of ambition, there is this effortless motivation to Cautious Clay which is captured perfectly in this video.
Here is the official video for "Reasons"
Music Video Credits
Director/Editor: Haoyan of America. Producers: Azumi Hasegawa & Yohana Zacarias. Assistant Camera: Cole Berry-Miller. Production Assistant: Andrea Angarica. Stylist: Nikki Jackson. BTS Photographer: Brian Karlsson. Designers: Lane Sally & James Ronkko. Friends: Rand Faris, Spurge Carter, Joao Gonzalez, Ian Olympio, Alex Bandoni, Barrie Lindsay, Francesco Alessi, Chris Kyle, Melanie Fay. Very Special Thanks To: Frisbee Jackson, Laura Serman, Ryan Crozier, Anjali Fisher, Brent Katz, Noah Sparkes, Kangsheng Wang, Branko Miric / Apex Vaulting, Brian Bradley & Buddha / Skyhunters In Flight, Alona Krug / Brooklyn Banya.