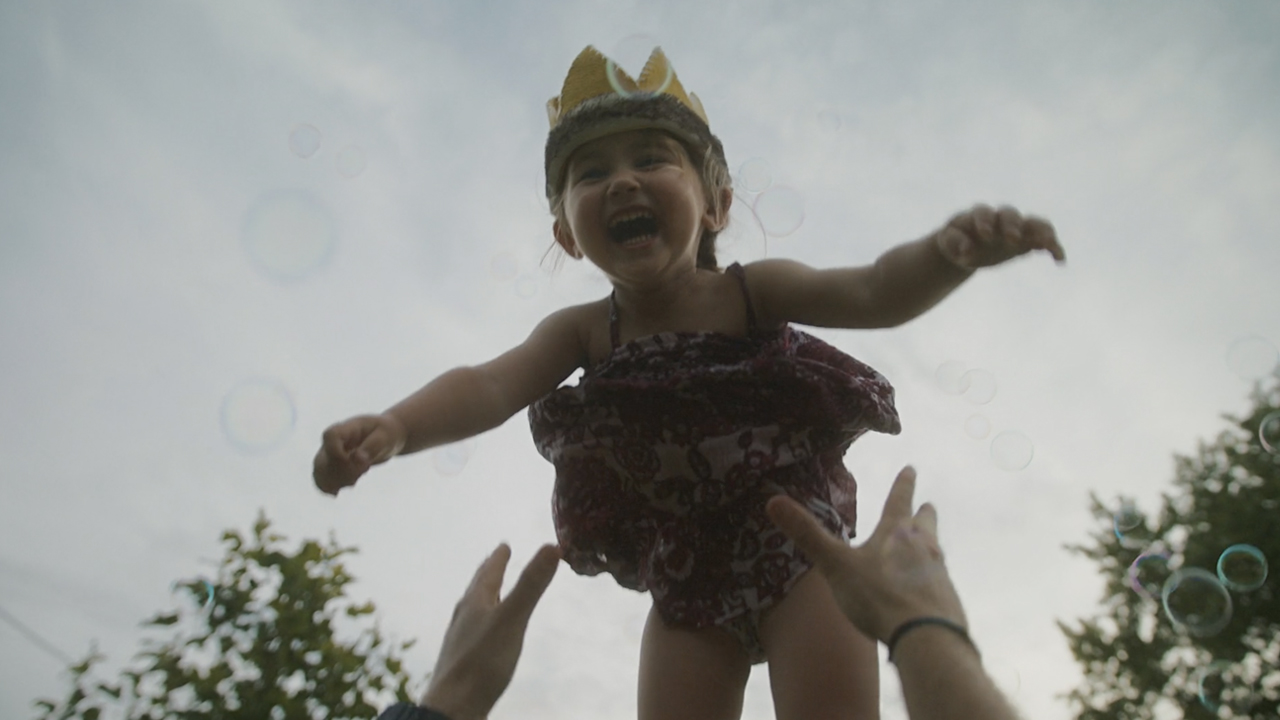 FEATURE: Delta Spirit – How Bout It (Dir. Michael Parks Randa)
It has been a trying time for those trying to reconcile public health safety and the ability to film. Although the global pandemic has brought numerous projects to a complete standstill, this has also fostered an attitude of innovation and resilience in spite of the adversity, as demonstrated by director Michael Randa for the video "How Bout It" by Delta Spirit.

Director of Photography Kent Willard with AC Ryan Shackleford on location in Raleigh, NC
When rock band Delta Spirit teamed up with Randa to shoot a video for their new single, they initially had a very different vision. However, as lockdowns and other restrictions brought everything to a grinding halt before shooting, Randa was faced with a big setback. "When the pandemic hit the states the tour and video were cancelled, and we were left pretty lost. About a month passed before Matt Vasquez and I began discussing ways in which we could still do something. With the band members now scattered across 5 states and no realistic way for me to get to them or my crew, it didn't really seem plausible to accomplish much."
Ultimately Randa was unable to make the music video that was planned, and he started developing a new idea from the collective experience of being in isolation and unable to make films. "Around that time I had begun checking in on DP friends around the country to see how they were holding up. Everyone was pretty much on the same page: restless, bored, and eager to do something safely. It was exactly how I was feeling and I started to consider ways in which we could capture that feeling."
As a result, the clip became a film about isolation from the perspective of being in isolation. However, the clip is more than an lament on a filmmaker's experience, rather more of a  broader study of the lived experiences of Americans stuck in isolation. He explains: "The idea was born out of my curiosity of what isolation looks like across the nation. How does the relationship between siblings grow in the suburbs when they only have each other to lean on? How does a dancer find an emotional outlet at home when the studios are shut down in the city? How does a disabled individual cope with social isolation? These were all stories I wanted to explore in vignette form."

Director of Photography Micah Stansell on location in Atlanta, GA
This also one of the striking features of Randa's clip; it features an array of characters juxtaposed with each other. We see an patriotic American cyclist against a suburban family, and skateboarders zipping through abandoned parking lots against a disabled man in a darkened living room watching television. The imagery serves to show the parallels in the experience of isolation, despite the radically different impact it's having on people across America. Seeing a diverse range of experiences in isolation was also important to Randa because 'I think we all can see ourselves in those subjects which is why the video seems to resonate so much with people'.
"With racial tensions running high in the states, it was important that the video spoke to the equality we firmly believe in and the commonality of the American experience during the pandemic. Every American of all walks of life was experiencing a form of isolation. Capturing that across America felt like a way to find a commonality in one other during a time in our nation where cultural and racial division is rampantly politicised and encouraged by our government. I wanted to create a visual that actively fought against that."
Intercut with the subjects that we see in isolation, the band also performs their sections of the song apart from one another. "After their tour was cancelled, the band members all quarantined themselves at home across North America in Texas, Montreal, New York, Connecticut, and California. So we had to find DP's who lived near them to film them in a socially distant manner. It was important to me to establish the band members as the everyday people they are, so that the performance pieces felt naturally integrated and not forced. These were their natural environments of quarantine."



Director of Photography Chris Westlund with AC Devon McKinney on location in San Diego, CA
Another interesting feature of the clip is how the theme of isolation is expressed through landscapes. Randa emphasised that the importance of 'establishing the theme of solitude in isolation was important to detail right off the bat'. The clip cuts between shots of sleepy suburbia with epic sweeping wides in cities, contrasting environments which are equally empty. These shots speak to the viewer as a reflection of a new normal.
All these ideas and shots paint a very raw image of Americans struggling under lockdown which compliments the, impassioned lyrics, sense of longing and melancholy of the song. As the song progresses, the presence of electric guitar steadily builds before culminating in a guitar solo at the climax of the song. This is when the images established at the start of the clip change. Randa explains how "The song has a dark quality that I felt would match with visuals of isolation, but as the song builds to a cathartic release with the guitar solo it starts to feel more hopeful which I wanted to shift to imagery of resilience within that isolation."
The cathartic release of the guitar is paired with of the subject's cathartic releases, we see the dancer finally being able to dance, children jumping into the river and chasing each other on bikes. Randa plays with the clip's speed and we see optimism, hope.
"Beyond having a grasp for the technical aspects that were required for the video, it was important that the DPs' all understood the mechanics of the song and how the edit would build to a release. In order to accomplish that I outlined the song with time stamps to guide them on what points in the song we would rely on slow motion, and when we would shift gears to regular speed to feed into the chaos and cathartic release of the guitar solo. So each DP was able to step out of the mode of composed character vignettes to capture moments that were more stylistic and abstract to begin a tonal shift for when the guitar solo started." 

Director of Photography Matt Bastos filming a performance scene on location in Brooklyn, NY
What is the most remarkable about this clip is its seamless coherency, even though the clip is comprised of work from 30 DPs from all around the United States. "Due to budgetary restraints and rental houses being closed we really had to lean on what DP's either owned or had access to, and wanted to empower them to chase inspiration and leave room for discovery on location. That can be difficult when you have to consider lighting setups with a skeleton crew."
"Because this was going to be all directed remotely, I had to entrust the DP's to go out on their own to capture their stories without a ton of supervision from me. I knew that if I didn't provide explicit filming guidelines that we ran the risk of the video looking like a six minute long reel. That was the worst case scenario for me. To avoid that, we provided a thorough spec sheet that detailed frame rates, aspect ratio, filtration, camera movement, and a proof of concept with some examples for the vibe and tone I wanted to strike. Every single DP absolutely nailed it which is what makes it so cohesive."
Randa also puts a lot of emphasis on pre-production stages in helping achieve his vision. 
"The pre-production was crucial for understanding every DPs circumstances i.e. where they lived, who they had safe access to, and what quarantine meant for them. The reality of quarantine for a DP in NYC compared to a DP in Alabama was vastly different, as some regions were taking the pandemic more seriously than others. I spoke to about 70 DP's to gauge interest and availability before settling on 30 individuals around the country that I felt would be able to accomplish what we needed. I think the remote pre-production was far more important than the actual remote directing. With many DP's filming on the same days I knew I would be stretched too thin trying to FaceTime everyone to keep an eye on their progress. It was all about thorough communication in pre-production and ensuring I was setting the DP's up for success."

Director of Photography Micah Stansell on location in the Georgia countryside.
Although for Randa a drawback of remotely directing was the fact that he lost the opportunity to meet the subjects himself, he also reflected on the positives of the experience and how that has influenced his practice. "The experience enriched my love for collaboration and helped broaden my scope on how remote directing can be accomplished. While I'd say it's not something I'd like to make a habit of, I'm interested in what remote directing might look like for me without the restrictions of a global pandemic." 
The optimism of Randa also reflects how the clip ends. The final shots are of the subjects overcoming the barriers they experienced because of lockdown and isolation, leaving an overall positive outlook on the situation as he "wanted it to feel true to the American experience without crossing the line into hopeless imagery."
This hope and positivity carries over to the way Randa and the crew feel about such an incredible clip. This is something Randa recognises as the 'resilient spirit of filmmaking'. 
"When I talk about the resilient spirit of filmmaking in terms of this project, I see it as overcoming the massive odds set against it. By all means, this was experimental filmmaking at its core. It's a magical sight to see when a group of filmmakers bring their absolute A-game to a project they believe in and join together to overcome those odds. When experimental filmmaking succeeds, it sets a precedent and can start conversations about how that approach can be implemented going forward. Suddenly, it's no longer an experimental approach."
What Randa has achieved is an extraordinary feat of determination, innovation and creativity, as well as a visceral snapshot of the patchwork of American experiences in May 2020. 
Here is the official video for 'How Bout It'
Music Video Credits
Director:  Michael Parks Randa. Producers: Giulia Alexander, Michael Parks Randa, Jake Sharpless Directors of Photography: Matt Bastos (Brooklyn, New York City, New Jersey) Fletcher Wolfe (Bed-Stuy, NY) Micah Stansell (Atlanta, GA) Carissa Dorson (Los Angeles, CA) Matt Kiedaisch (Hinesburg, VT) Douglas Gordon (Millis, MA) Joe Simon (Wimberley, TX) Kent Willard (Raleigh, NC) Gabe Harden (Brooklyn, NY) Chris Westlund (San Diego, CA) Darby Irrgang (Lewes, DE) Alonso J. Luján (Austin, TX) Jason Luna (Orlando, FL) Tyler Stefanelli (Las Vegas, NV) Justin Liberman & Jeff Molyneaux (Nashville, TN) Giulia Alexander (Santa Barbara, CA) Matt Canada (New York City) Steve McCord (New York City) Sean Geisterfer (Los Angeles, CA) Zach Coop (Queens, NY) Josh Nardo (Long Beach, CA) Max LaPointe (Montreal, Canada) Lucas Cohen (Kansas City, MO) Tony Coon (New Jersey) Gabe Mayhan (Turkey Scratch, AR) Matt Infante (New York City) Kyle Messina (Ojai, CA) Eric Teti (Vineland, NJ) Benjamin Joyner (Perdido Beach, AL) Editor: Michael Parks Randa. Colorist: Nate Seymour, Moving Picture Company. VFX: Kagan Durmer.