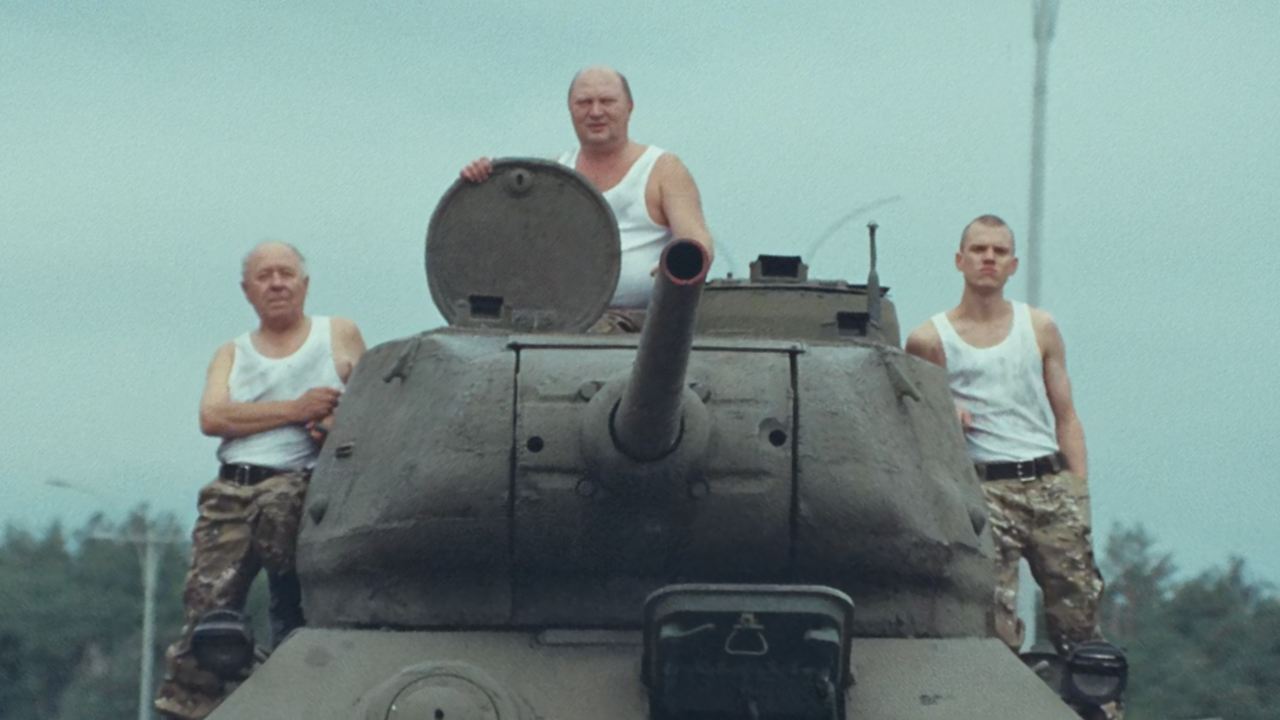 FEATURE: Oliver Tree – Hurt (Dir. Brendan Vaughan)
Larger-than-life character and unorthodox hip-hop performer, Oliver Tree, takes on death in many forms in his new video for Hurt.
Known by many for his music and by others for his comedic internet ever-presence, Oliver Tree has forged a path for himself paved mostly with subversion and surrealism. But beneath all that, there is an undeniable earnestness to Tree's music. In Hurt, Tree processes an ending through resentment, regret and self-reflection. This process is personified in the video as we see Tree endure all manner of pain and death, sometimes by his own hand, sometimes at the hands of others.
Oliver Tree – 'Hurt'  (BTS Photos)
Director Brendan Vaughan spoke of the process of conceptualizing the video and collaborating with the eccentric auteurship of Oliver Tree. "When I first got his breakdown my initial thought was, "this is impossible" – giant scooters, jumping off buildings, heads flying off and all on a music video budget. I had to take a few days just to digest the creative and get over my initial fears and doubts. Then Oliver and I met up and hit the ground running."

Oliver Tree – 'Hurt'  (BTS Photo)
Vaughan continued, "Oliver very much brought the absurd, over the top comedy side and I brought the more surreal, nerdy filmmaker element which when combined was very yin and yang. At times we would battle but it was always for the best of the video and I think that duality worked in our favor. We both really love 60s and 70s art house cinema and that really allowed us to come together and find common ground. It made us approach everything in a more old-school manner, such as shooting most of the falling scenes practically and actually building a giant scooter."
Oliver Tree – 'Hurt'  (BTS Photos)
The giant scooter really epitomises the approach of the whole video and to an extent, the approach of Oliver Tree in general. Nothing is done by halves, but it is never without purpose. "Everything was larger than life. The scooter itself was built to be eight times bigger than a Razor classic scooter and we tried to play with the idea of proportions through the video such as his wardrobe. Most people don't even notice that his hat progressively gets larger during the hearse sequence."

Oliver Tree – 'Hurt'  (BTS Photo by Brendan Vaughan)
The wardrobe really deserves particular mention as the outlandish outfits Tree dons throughout play a massive role in the aesthetic of the video. "For this video we wanted to reveal a more upscale, high fashion version of Oliver – an attempt to start killing off his OG scooter boy look. Our stylist, Valentin Bren is this amazing underground designer in Kyiv. He really helped elevate Oliver's look. The giant suit was inspired by the great David Byrne of the Talking Heads and Oliver's oversized red jacket was inspired by the rad meme artist, itsmaysmemes. In general, high fashion seems to be going more absurd and oversized and we definitely wanted to tap into that."


Oliver Tree – 'Hurt'  (BTS Photos)
The unconventional outfits play a particular part as a stark contrast to the bleak and unforgiving Eastern European backdrop of the video. This location choice was both artistic and practical for Vaughan and Tree. "Doing this video in the states would have costed almost double the budget and we would have had extreme limitations. Shooting in Ukraine opened up a lot of doors and allowed us to get away with bigger scenes. The production company that we hired to service the job, 23/32 really did a killer job bringing everything together and limiting the language barrier. Also, the Post Soviet vibes of Ukraine really helped play into the idea of confronting death. The architecture and the gloomy weather worked as a perfect backdrop to explore ideas of mortality while also showcasing another culture that often feels strange to Americans."
Oliver Tree – 'Hurt'  (BTS Photos)
In fitting with the lyrical content of Hurt, the video effectively sees Tree in situations that play him as part victim, part martyr and part sacrificial lamb. But it is the sheer scale with which this video is executed that is its strongest asset. As Vaughan so eloquently put it, "All I can say is after this job, I truly feel that almost anything is possible in the visual realm of film making."
Here is the official video for "Hurt"
Music Video Credits
Director: Brendan Vaughan + Oliver Tree. Written by: Oliver Tree. EP: Matt Zolly. Supervising Producer: Jack Winter. Producer: Dasha Deriagina. DOP: Nick Bupp. 1st AD: Vadim Yuzba. 2nd AD: Alex Savelov. PM: Denis Kumeiko. Gaffer: Max Ruban. Art Director: Daniel Dubrovsky. Stylist: Valentin Bren. HMU: Dasha Taivas. Casting Director: Karin Melnichenko. Location Manager: Viktor Shava. Colorist: Matthew Osborne at The Mill. Editor: Ernie Gilbert + Brendan Vaughan. VFX: Tanner Merrill. Sound Design: Christian Stropko. Commissioner: Alex Bittan. Producers Assistant: Nika Tsarukova. Storyboard Artist: Colton Kirkegaard. Production company: SnowBeach. Service Company: 23/32.