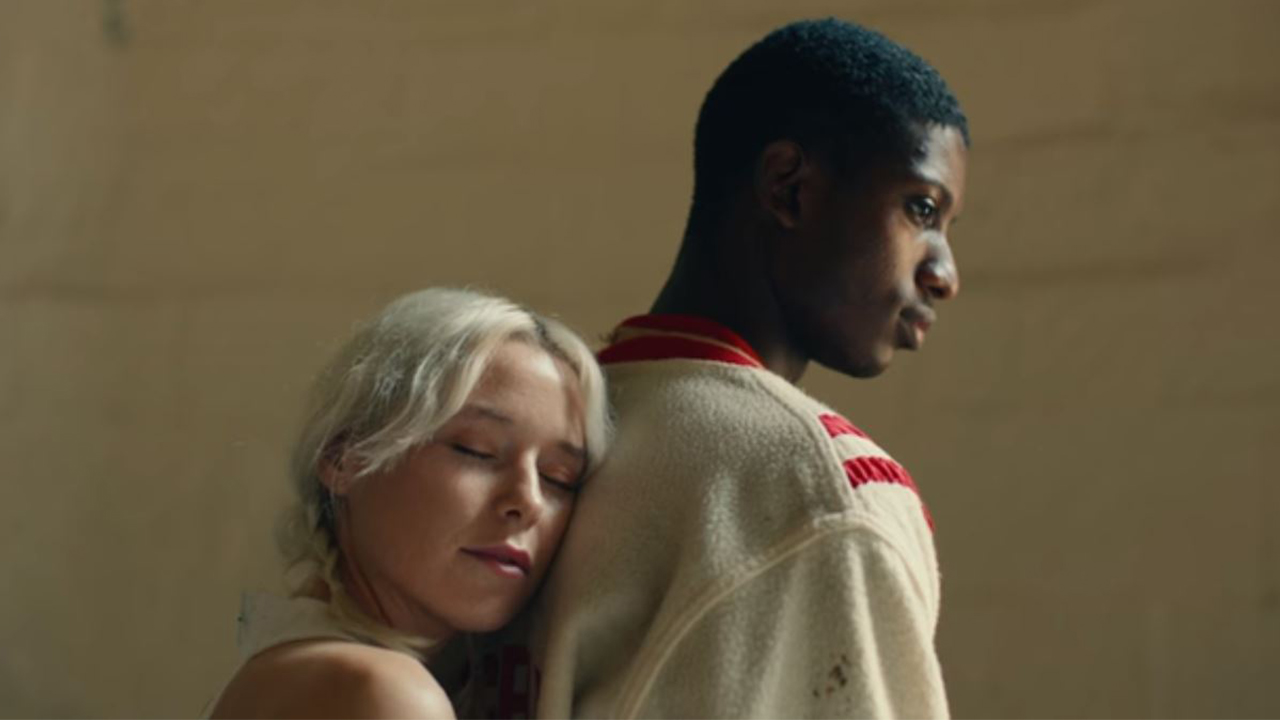 FEATURE: PLGRMS – Daylight (Dir. Peter Majarich)
If loneliness is the human condition then connection may be the one true treatment. In 'Daylight', Sydney duo PLGRMS explore the idea of living in the dark as a broad metaphor for being overwhelmed, or for being without. But the sentiment is not empty of hope, as PLGRMS member Jacob Pearson so eloquently puts it: "Darkness is nothing but a lack of light."
Director Peter Majarich enjoyed the ambiguity of this dark and light metaphor and sought to maintain that in his music video for 'Daylight': "We didn't want to get super literal about light or dark representing any one thing. The PLGRMs duo are some of the best songwriters in that instance, and we leave it up to the viewer to decide what dark/light means to them."



PLGRMS – 'Daylight' (BTS Photos by PLGRMS)
The video is centred around two characters and their search for each other. The male character played by Samuel Barrie, exists in a cold dark place, his only relief coming from a single solitary light source that filters in, stifled by the unrelenting darkness around it. Pearson explains: "There's a feeling of suffocation when we are overcome with dark emotions. But the light, even though artificial, it stands as the reminder that we all need. A little bit of hope."
Majarich discusses the importance of this balance of light and dark in execution, as the central theme of the video: "As someone who is trying to learn as much about cinematography as possible, I don't know huge amounts, but I do appreciate that lighting is key to creating a compelling image. A lot of filmmakers go on and on about what kind of camera is being used, and what lenses and so on. And while we were blessed with fantastic equipment on this shoot, it wouldn't have been worth much salt if we didn't have great compositions, light setups and camera operation."



PLGRMS – 'Daylight' (BTS Photos by PLGRMS)
"I cannot say enough about how good Alex Serafini (DOP), Bonnie Chai (Camera Operator) and Simon Walsh (Gaffer) were in crafting and shaping the light that helped us tell our story. As I was a first-time music video director, they also put up with my annoying questions and sometimes terrible ideas. I also brought in the super-talented Roel Voorbij to help the actors explore where their motivation and movement was coming from, and what that might mean for their emotion and choreography."
"Our location also went a long way in creating the mood we were after. Parramatta's now abandoned Gaol gave us seemingly infinite decaying hallways and creepy rooms to shoot in."
The counterpart character, played by Ellie Rose Giddings, instead exists in a very bright room, bathed in warm light. However, even though she has found light, her world is still not perfect, often experiencing physical anomalies or glitches.



PLGRMS – 'Daylight' (BTS Photos by PLGRMS)
Majarich explains this approach from a production point of view: "We wanted to pepper the story with some jarring glitches that take the viewer out of their complacency. We are all bombarded with visuals from every screen at every second of the day, and for any type of communication it's important to reach cut-through to get people's attention. At the same time, you can't just do weird shit for the sake of being weird…"
On a conceptual level, this disruption was meant to signify a woman who, while living in the light, is not completely free of the darkness, but instead just more capable of living with the darkness. As Pearson describes: "Ellie represents the light. But she is still a person, just travelling a different road… She has more experience in this world and has learned to accept things, finding the beauty in it all rather than letting it overwhelm her."
Director Peter Majarich also wished to make specific mention of the work of both actors in giving these characters life: "Samuel Barrie has a chilled-out, ethereal vibe and then when he moved it helped take the visuals to the next level… Ellie Rose Giddings did an amazing job of bringing lots of soul and beauty to the female character. She has an excellent presence on screen and her movement did a lot to communicate the vibe we were going for."



PLGRMS – 'Daylight' (BTS Photos by PLGRMS)
This moody meditation on connection and navigating the modern world is delivered in such an expressive and intriguing way. For a debut music video from director Peter Majarich it bodes incredibly well for his future in the field.
Majarich muses on the whole process and being so buoyed by having such strong source material to draw from: "As a filmmaker, it is impressed upon you in anything you learn or look at that sound is hugely important. So, a lot of people make films but then try and find the right track to go with it. In this instance, for my first time making a music video, I was given the gift of this incredible track and the objective was just not to fuck it up with sub-par visuals. Hopefully we have made something that looks sublime and feels moody and dark and hopeful and rich, just like the song."
'Daylight' has been selected to be exhibited at CLIPPED MUSIC VIDEO FESTIVAL, happening on June 15th at SUNSTUDIOS in Sydney.
Tickets available now: https://www.eventbrite.com.au/e/clipped-music-video-festival-tickets-58835580806
Here is the official video for "Daylight"
Music Video Credits
Director: Peter Majarich. DP: Alex Serafini. Editor: Peter Majarich. Colour: Company 3 NY. Gaffer: Simon Walsh. Camera Assist: Bonnie Chai. Movement Specialist: Roel Voorbij. Cast: Ellie Rose Giddings & Samuel Barrie.