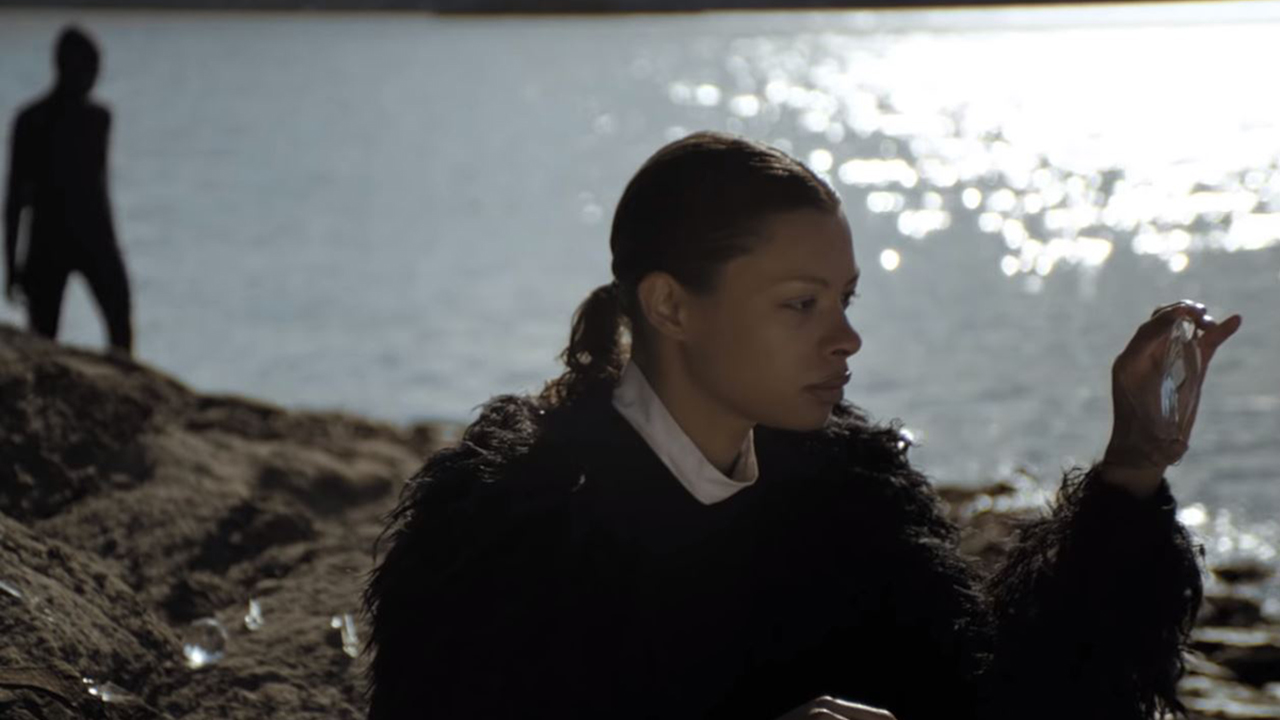 FEATURE: Ruben – Power (Dir. Thor Brenne)
The power of Norwegian pop artist Ruben's words is undeniable. Over the past few years since coming to the fore as a performer, Ruben has made a very clear point of using his music to shed light on some of the less talked about, personal and darker parts of the human condition.

Ruben – 'Power' (BTS Photos by Ali Zare)
When director Thor Brenne was tasked with bringing together the music video for 'Power', the lead single off Ruben's EP, he felt the need to properly characterise the struggle with mental illness that Ruben and so many others have endured.
Brenne explains: "The concept for the video is inspired by the theme for Ruben's newly released EP titled "Melancholic", where the artist communicates his own struggle with depression and anxiety. So, for 'Power' I have tried to visualize mental illness and loneliness through a female protagonist moving around somewhere between reality and nightmare. In the beginning she is haunted by a shadow, then after a while it gets more physical and eventually, we reveal that she is haunted by herself."

Ruben – 'Power'
Brenne represents this struggle through a series of at times confronting and surreal images. The protagonist, played by Mariama Slåttøy, is depicted with pills stuck to her face or holding onto a giant crystal, staring into it, full of conflict. Along with the use of caves, skulls and other metaphorical pieces of imagery, these images tell a clear story of a woman at battle with herself. Brenne elaborates: "Unfortunately, drugs are very often related to mental illness, and in this video as a symbol for escape and self-medication. But it's not a video about drugs only."
"I tried to approach it with combining both graphical and abstract elements, and not making a straight narrative with situation-based scenes. Inspired by goth and occult elements, the video visualizes an inner struggle through a prism of dark occurrences, and with the dance sequences as a symbol of escape."

Ruben – 'Power'
Even in these moments of escape depicted in the dance sequences, the character unleashing atop a lookout against a backdrop of hopeful twilight, there is real conflict in the way the dancer moves, as if she is struggling to push through.
When asked about the choreography process, Brenne replies: "I wanted to make a strong emotional contrast to the more darker sequences. Before the shoot Mariama Slåttøy (dancer/actress) and I worked a lot on how we could do a choreography that could communicate anxiety and restlessness mixed with a vibe of shaking free from it. Her interpretation became that some parts could feel like she phases out/gets disturbed – and just falls out of it all. It would have felt wrong if the dance was too "perfect"."

Ruben – 'Power'
Brenne intercuts the scenes of the protagonist with these intensely personal shots of Ruben. There is real weight and emotion in Ruben's performance, which Brenne augments by shooting him against a plain yet oddly moody cloud-grey backdrop. He is mostly presented in long emotive shots but occasionally peppered in are flash cuts of Ruben expressing extreme anguish.
As well as being super effective from an editing point of view, this also further imbues the overarching emotionality of the piece. Brenne explains: "The idea was simply to integrate his feelings with hers, like they are intertwined with each other. I shot a lot of footage with Ruben expressing different emotions in fast and slow motion. I feel it worked out well, giving the feeling of "you are not alone" as well as an extra edge to his performance."

Ruben – 'Power'
Along with the edit, Brenne also uses lighting very effectively to not only give each of the separate scenes in the piece their own aesthetic, but also their own inherent sentiment. Brenne elaborates: "To amplify the feeling of loneliness I wanted to place the protagonist in environments where you naturally could be alone and undisturbed: Home and out in nature environments."
"For the interior we went for a muzzy vibe with a warm amber look, where the character is more messed up with sweaty hair and dry mouth. "Elegant trashy" as I would call it. As a contradistinction, the three exterior settings represent a more bright, stylish and awake feeling (Although the content is not always pleasant). Even if there are four settings with a dark content, I wanted an overall clean aesthetics. As with Ruben´s grey backdrop, all four settings are very pure without other people, houses, buildings and a minimum amount of props."

Ruben – 'Power' (BTS Photos by Ali Zare)
A lot of different factors have come together to make 'Power' such an impressive video. So much has to be said for the performances of both Mariama Slåttøy and Ruben himself. Thor Brenne's quality and ability is at its lofty peak not only in the aesthetic and presentation of this video, but also in the incredibly creative way he has chosen to represent a familiar struggle to so many. To create a video that is abstract and artistic while also being deeply relatable is truly an achievement.
Here is the official video for "Ruben"
Music Video Credits
Dancer & actress: Mariama Slåttøy. Director: Thor Brenne. Producer: Even Standal Vesterhus. DOP: Jonathan Bjerstedt. B-camera: Anton Österlund. Gaffer: Runar Jarle Wiik. 1st AD: Ben Lucas. Editor: Jakob Paulik. Colorist: Didrik Bråthen. Stylist: Stella Nova. Stylist Ruben: Jens Carlos Schwartz. Makeup: Rebecca Kilcline Abbott. Props: Marie Owing. Focus Puller: Sander Enebakk. Camera assistant: Karoline Sødal. PA: Jonas Thoresen. PA: Rebekka Jynge. PA: Pia Eriksen Bjørseth.