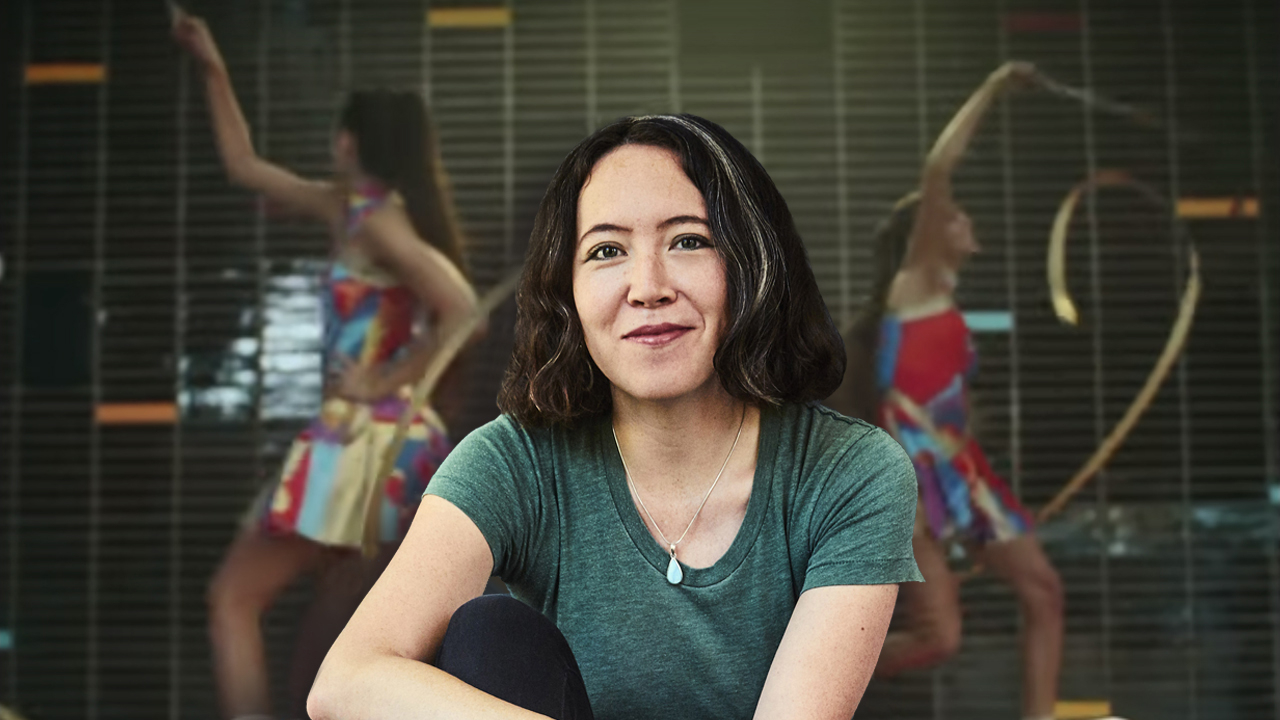 FEATURE: Take 5 with AWMA nominee Aimée-Lee Xu Hsien Curran
Aimée-Lee Xu Hsien Curran has for a few years now been a name synonymous with music videos in Australia. Her recent prolificacy has seen her helming music videos by some massive artists, including Hellions, Pan-Pacific Grand Prix, Ruby Boots and multiple outings with Thundamentals. Across these videos, Curran has maintained a reputation for a distinct eye for style and aesthetic alongside a dedication to creativity and originality, ensuring widespread recognition for her work, the latest of which is a most-prestigious nomination for the much coveted Filmmaker Award at the Australian Women In Music Awards 2019.

In 2019 alone, Aimée-Lee has been behind the camera on five music videos, the most recent of which include a collaboration with the ever-entertaining rock duo Lime Cordiale, and a music video for Bollywood superstars Tanishk Bagchi and Zara Khan which is currently sitting at over 31 million views on YouTube. Curran has recently wrapped on another two videos, one for Brisbane pop artist Georgia Mae and another for Sydney folk group Caitlin Harnett & the Pony Boys which will be premiering at the November installment of the CLIPPED Premieres events.
With the AWMAs creeping up, we just had to know about Aimée-Lee's top five favourite music videos of all time, a task which we are fully aware is incredibly daunting, especially for someone of her experience and passion. And as such…
A note from Aimée-Lee: "Choosing just five clips was extremely difficult and for that reason these are in no order!"
JAMIE XX – "Gosh"
Directed by: Romain Gavras
AXC: "I think everything about this video is incredible, sublime even. The bizarre housing estate suburb of Tianducheng in China provides a hyper-real Dystopian setting for a story that to me reads as a comment on communism, fashion, cult leaders and collective worship. The shots of the 300 Chinese boys with bleached hair running through the bleak city are staggering in scale, contrasted with beautiful slow moving portraits of the albino cast. Moments like the weird blue car driving through murky water with all the doors open, and when the video introduces the sounds of the 300 boys chanting in unison, make it a truly visionary piece of work executed with amazing sophistication."
DILLON FRANCIS – "Go Off (Nuthin' 2 It)"
Directed by: The DADS
AXC: "The total absurdity of this clip and how brilliantly art directed it is really appeals to my own aesthetic. The production design and in particular the costumes are wonderfully detailed (notice the furry texture of his top – is it a shirt? Is it a jumper? And that collar!), and I just think the casting of this weird constellation of characters led by Bevers is perfect – so many great faces in there. Then there's the pastel pop colour grade and all those slow zooms – everything about this clip works together in such beautiful synchronicity, it's almost like watching an orchestra. And don't even get me started on the slow motion sequence of all the exploding objects."
REFUSED – "New Noise"
AXC: "I seem to have chosen a lot of videos that don't include the artist, which is funny because I actually think an important part of my own practice as a music video director is presenting the band or artist to the audience. I don't think any other clip so acutely captures a band as this one. It is Refused in all their power, anarchy, frenzy and rage. The moment where the drummer's cymbal flies off the stand and into his face while he keeps playing without flinching is fucking amazing. The entire band's performance is off the chain, as if volts of electricity from that badass lighting rig are shooting through their bodies and inducing all those spasmodic tumbles and thrashings. Dennis Lyxzen's splits and excellent moves with the mic stand blew me away when I first saw this on Rage at age 15 and still do nearly 20 years later."
TAME IMPALA – "The Less I Know The Better"
Directed by: Canada
AXC: "A modern day surrealist love story between a girl, a boy, and a gorilla named Trevor. I first saw this around the same time I was really starting to position myself as a music video director and just fell in love with everything about it. The vastness of the creativity. The blending of film and animation, both computerised and hand-drawn. The expert production design and elegance of shots. The choreography of talent. The tongue-in-cheek art wankery of it all and how it's actually impossible to tell whether it's taking itself super seriously or not. But mainly it's that lighting scheme in all the school hallway shots with the shiny linoleum floor. Makes me wet."
DARIO G – "Sunchyme"
AXC: "This video is absolutely iconic. Not everyone remembers who wrote the song or what it's called, but everyone remembers "the video with all the people dressed as animals in Africa" – or the "hey oh mah mah mah mah" song. To me, this clip is a pure celebration – of life, of humanity, of being wild, of the natural world, and creativity itself. When the animal-folk all start jumping into the water at the end and everyone's dancing around like it's the credits scene of a Disney film? What a pure joy to watch. If you were alive during the nineties and don't get down with this clip, you don't have a soul. "
You can check out all of Aimée-Lee Xu Hsien Curran's work in music videos, short film and commercials at her website HERE.
For all the info on the Australian Women In Music Awards 2019  including tickets go HERE.