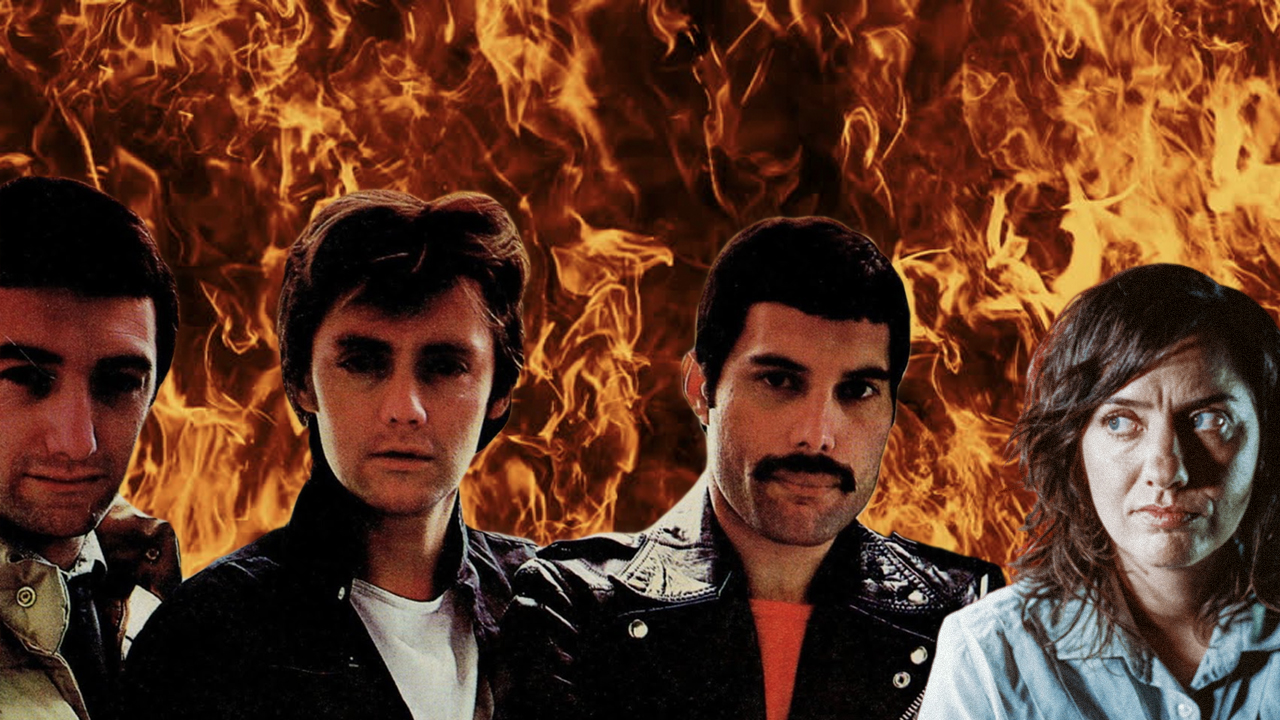 FEATURE: Take 5 with Laura Imbruglia
Armed with a unique lens, a keen sense of humour and an unmatched love and knowledge of the Australian independent music scene, Laura Imbruglia has a well-earned reputation as being a voice well and truly worth listening to. These attributes play a huge factor in the success of Imbruglia's music-based variety web series, Amateur Hour, a half hour episodic that blends comedy, music and interview into a must watch for anyone with an interest in the arts scene.

(Photo by Rex Hart)
After a five year hiatus from releasing music, Imbruglia returns with her highly anticipated fourth full-length record, Scared of You. The album sees Imbruglia turn her lens of truth away from the music industry and back onto herself and the interpersonal world around her, stating: "The album focuses on the constant shift between insecurity, comfort, confusion and restlessness that occurs in all corners of life, and investigates and unpacks human fallibility. It wasn't all that fun to write these songs but it sure is fun to play them."
With BIGSOUND 2019 on the horizon, the music industry showcase festival that boasts Laura Imbruglia as a featured performer, we asked Imbruglia to take us through her five favourite music videos of all time:
CHILDISH GAMBINO – "This Is America"
Directed by: Hiro Murai
LI: "OK so everyone has probably already seen this video but if you haven't, watch it NOW. It's so fucking brilliant and shocking. I love how well the imagery switches instantly to match the unexpected musical changes, particularly the gospel section. It is really emotionally affecting and distressing, and I like stuff that moves me. It's also logistically impressive – it would've taken them SO long to make this thing, there's shitloads of things happening at once. Perfect video."
QUEEN – "Play The Game"
Directed by: Brian Grant
LI: "This video is so shit/good. Right from the opening shot where Freddie plucks the microphone out of the GALAXY and then starts singing into it. Weren't they one of the biggest bands in the world? How much did they pay for this hilarious green screen nightmare? Love how Freddie is suddenly wet and shirtless and then we get to see a shot of him pumping as he sings the line "my love is pumping through my veins". The instrumental section is really funny viewing too. OMG did he just jump backwards onto the drumkit?! WHOOOOOAAAAHHH magic!"
PINK FLOYD – "Careful With That Axe, Eugene (Live at Pompeii)"
Directed by: Adrian Maben
LI: "This concert is so cool, and to be honest, there are better clips from it shot in the day time where you can see what's going on a lot better. But I like this one because Roger Waters does an intense backwards breathing scream thing which feels like the invention of black metal. I recommend watching the whole concert, but don't watch the Director's cut which came out in the early noughties as it has lame-ass shit 3D spliced into this beautiful old footage. Watch the original edit."
LAURA JEAN – "Girls On The TV"
Directed by: Warwick Baker
LI: "This is one of my all-time favourite music videos. I love the perfectly paired and evocative nostalgia of the lyrics and visual. I love how Laura and the dancers are fierce and cool but also unapologetically a little bit dorky. I like how the choreographed dancing is slightly off and imperfect. This is how girls on the TV should look. I would've felt less alien as a child. The song is a banger too."
SALT-N-PEPA – "Shoop"
Directed by: Scott Kalvert
LI: "I LOVE Salt n Pepa, and I know the words to this off by heart. I watched this video countless times in my childhood and I did not identify with their sexiness at all but I love their confidence and sassiness and utter bad-ass vibes. I like how men are objectified by them so much, when women bore so much of the brunt of that stuff through the 80s and 90s, particularly with hair metal. They own their sexuality and they are just really fucking cool. I wish I was Salt or Pepa. Or Spinderella."
Laura Imbruglia's new album Scared of You is now available HERE.
Catch Laura Imbruglia and a whole host of other amazing acts at BIGSOUND 2019.