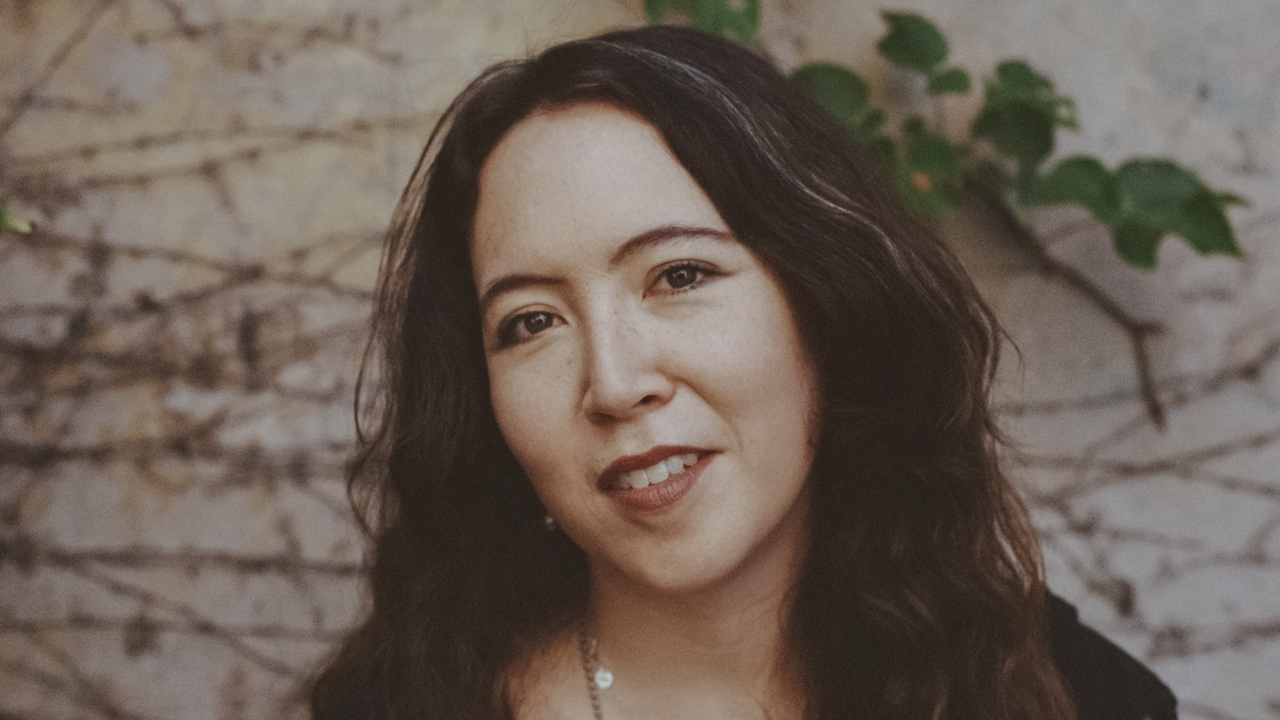 Film Academia To Directing Rockstars: Interview With Aimee-Lee Curran
Resident CLIPPED.TV Presenter & Writer, Jarred Keane, had a chat with talented Director Aimee-Lee X Curran on the back of her finalist nomination at CLIPPED Music Video Festival 2018 for the Ruby Boots' clip "Don't Talk About It". 
She's no stranger to CLIPPED.TV however, last year having premiered one of her music videos for Pan-Pacific Grand Prix at the CLIPPED Presents: Golden Age Cinema event. Since this time she has gone from strength to strength, continuing to work with exciting new and established acts, as well as shooting commercials and short films. Curran is part of a new wave of filmmakers bringing skill, thought and art to music videos, and in her work you can see a distinct visual style, with intricate production design, as well as a strong emphasis on character. She explains how her sensibilities evolved form being a DoP hopeful in Film School to being a confident Director, building strong collaborative relationships with musicians, cast and crew.
CLIPPED Presents: Music Video Premieres at The Golden Age Cinema. Photos by Jack Crombie.
What do you think is the connective tissue with all your work, from short films to music videos and commercials?
It's definitely an aesthetic one. Every music video, short film or commercial I've directed, lined up side by side, just looks like 'me'. It has my visual stamp on it, which comes from a strong focus on production design, very specific colour palettes, and strange, off-beat characters played by actors I work very closely with in crafting performance. My work often gets described as off-kilter and that's probably because I'm thematically interested in characters on the outside, and things or situations that are somehow broken or askew. 
How important is diverse representation to you in your professional life?
Extremely. I'm Chinese-Irish and grew up not seeing anyone who looked remotely like me or my mum on TV, so casting culturally diverse actors has always been a critical aspect of my filmmaking. With the Ruby Boots clip I cast an all-white family but only because the very concept of the clip is a parody and subversion of the conservative, upper-middle class white family unit. 
Screen diversity extends beyond culture though – if we are truly focused on "Diversity", we all need to start writing/casting more characters/actors who are LGBTQI or gender non-conforming, as well as those with body types we don't see on screen in main/hero roles. These ideas have become really important to me as a Director in the last year or so.
How do you approach the projects you work on when you aren't also the writer?
I've only worked as a director on two short films not written by me, but I suppose there's just more of a questioning process with the writer, so I can get to the core of what the writer's intentions are and make sure I understand the inner life of the characters as they do. But once we're past script stage and moving into shooting, it's the same as I treat it the same way I would directing my own writing.
How do you select projects to work on?
For short films it is all about the script and whether or not the characters and story move and engage me. 
For music videos, it comes down to loving the song and/or the band, and I guess artistically our aesthetics need to be somewhat aligned also. For instance, I was approached by a major label to come up with a concept for a bigger name artist recently, but I didn't vibe with the music at all, and couldn't drag a single iota of material out of me that would have suited the artist. 
What lit the fire of interest in filmmaking for you, and how did you make your way into the career?
I spent three years being a total nerd doing Film Studies at Uni including an Honours year writing a 30,000 word thesis on the films of Jim Jarmusch, thinking I wanted to be a film academic or write wanky articles for a fancy international film journal, until I finally realised I didn't want to write about films, I wanted to make the damn things. So I went to film school thinking I wanted to be a cinematographer, before realising I am actually an appalling DoP with absolutely zero sense of how to light things or even set up a C-stand, but a fucking great director with a natural flair for working with actors and somehow roping total legends into crewing on my films to bring my weird visions to life.
How is a music video different to a short film as a Director?
Not very, for my style, because most of my music videos are narrative-based anyway. But I suppose with a music video, you have to focus on the design of the shots a lot more – what you're communicating and how to visually represent it in as succinct and captivating a way as possible.
What musicians are on your bucket list to work with?
I'm less interested in working with artists I love and more interested in working with artists who embrace the potential for a music video to elevate a song to a whole new artistic space, imbue it with new meaning and hopefully reach new audiences. Off the top of my head, Tame Impala, Childish Gambino and Arcade Fire are some bigger artists who do just that with their clips.
Your latest film for Ruby Boots' song "Don't Talk About It" uses strong colours in the production design and cinematography, how collaborative were those decisions?
I'm extremely specific in the Art Direction of my clips and work very closely with the designer, cinematographer and gaffer in pre-production to make sure we're all working toward the colour palette I have in mind. 
What was the timeline from beginning to end on this clip?
From concept development to picture lock off, we're talking three months, but that is working around the schedules of key crew members such as myself, DoP, Editor and Colourist who had other work to prioritise.
Were your choices informed by the lyrics of the song?
Bex (Ruby Boots) told me what the song was about, but I decided early on not to follow the meaning so literally and instead just use the brilliant title refrain of "Don't talk about it", to inspire my own, different narrative. A line like that can offer up so many ideas. 
What was the relationship like between you and Ruby?
Funnily enough, Bex (Ruby Boots) and I didn't even meet in person until months after this clip was released, as she's Nashville based and was super busy touring when we shot it. I have never directed a clip without having the artist on set – aside from my clip for 'Sonicology' by The Laurels, who were too lazy to come schlep around in the forest with the crew, but those bastards are some of my best mates so I know and understand their aesthetic pretty intimately. 
It is a totally different experience creating something for someone you don't know well or who isn't there at the time to weigh in with suggestions or remarks about what they do or don't like as you're shooting, as was the case with my Thundamentals clip for instance – those guys are fantastic to work with because they're extremely specific about how they want things to look. Without having the artist there, the vision is purely led by the director and there's an enormous sense of trust and generosity in being left alone with someone's baby, and hopefully not slaughtering it. 
Here is the official video for "Don't Talk About It" by Ruby Boots
Music Video Credits
Director / Producer: Aimee-Lee Curran. Production Manager: Lily Watson. First Assistant Director: Andrew Yeremeyev. Director of Photography: Emilio Abbonizio. Camera Assistants: Maya Cooke, Nik Damianakis. Focus Puller: Cameron Johnson. Gaffer: Matt Parnell. Best Boy: James Gilligan. Production Designer: Kate Englefield. Costume Designer: Roxana Knittel. Hair & Make Up: Elisa Fonseca. Stand By Props: Ross James Tipper. Editor: Romain Mongin. Digital Colourist: Tristan Brittaine.
Cast
Mum: Lynda Leavers. Dad: Will Gabriel. Daughter: Shalane Connors. Son: Hugo DeFina. Lover: Chattiya Peace. Very special thanks to: Camilla Mowbray & family, and Kristin Moore.
Feature Image Photo Credit : Tim Baker