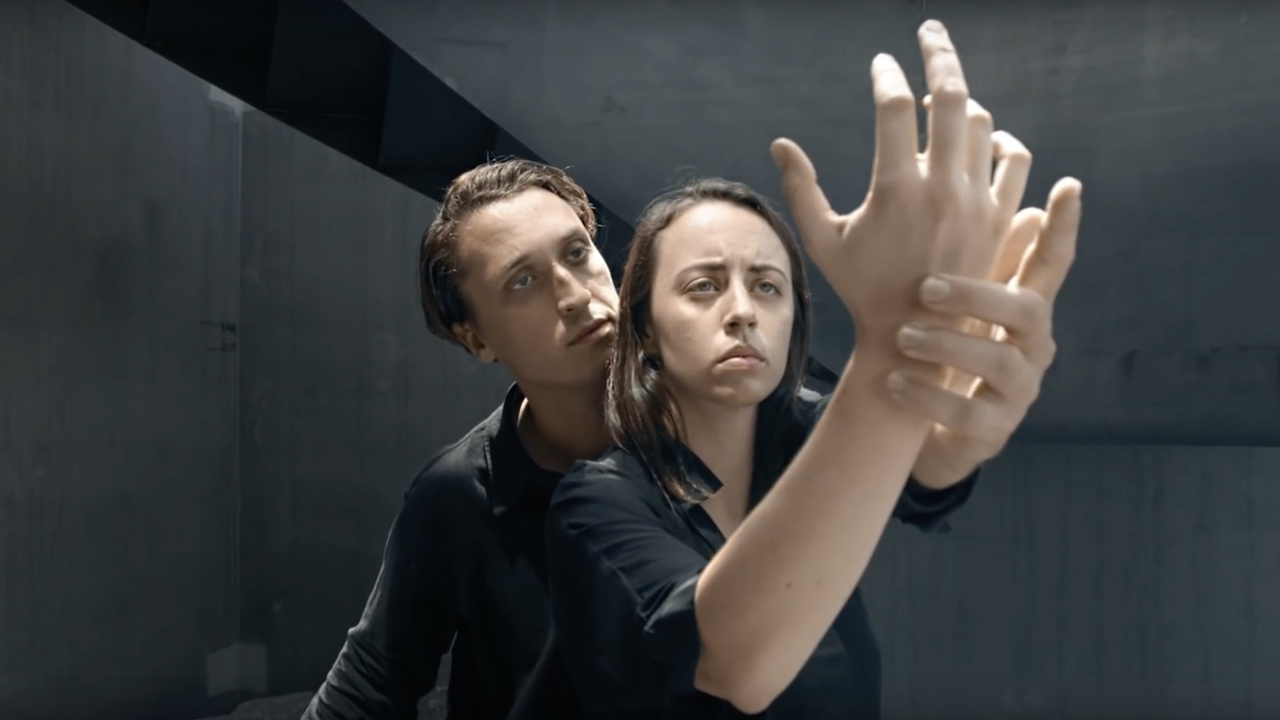 Gordi – I'm Done (Ft S. Carey)
This is a beautiful clip for a beautiful song by Gordi. With the haunting vocals of Bon Iver's Sean Carey adding extra depth, there is a tone to the music which is visually mirrored. McGauren's camera moves with the same grace as her subjects. The tone that she and Campbell use is minimalist/industrial, a smoke machine  does strain for purpose in the logic of the piece, but its effect is undeniable. 
The stone and concrete setting, completed by the black clothes Gordi and actor, Danny Barwick wear exaggerate the colour palate that's been chosen, as it also brings forth the skin tones and brings the emotions of their faces, already subdued and somber, that much more into focus. As they movement, the camera moves and time seems ethereal, then the edit is a surprise with confident pacing, and mixing of dissolves with split screens. The dissolves come to a peak with an overlay that perfectly lines up Carey's face with Barwick's in an overlapping profile shot. 
There is a catharsis in the song, and the symbolism of not just this edit choice, but in the movement piece Gordi and Barwick are performing. Fighting against each other and struggling on uncertain ground, but eventually finding a peace together. All of these elements tied together, make this one of the best clips from Gordi so far.
Here is the official video for "I'm Done (Ft S.Carey)"
Music Video Credits
Director: Giulia McGauren. DOP and editor: Nick Campbell. Cast: Danny Barwick, S. Carey.