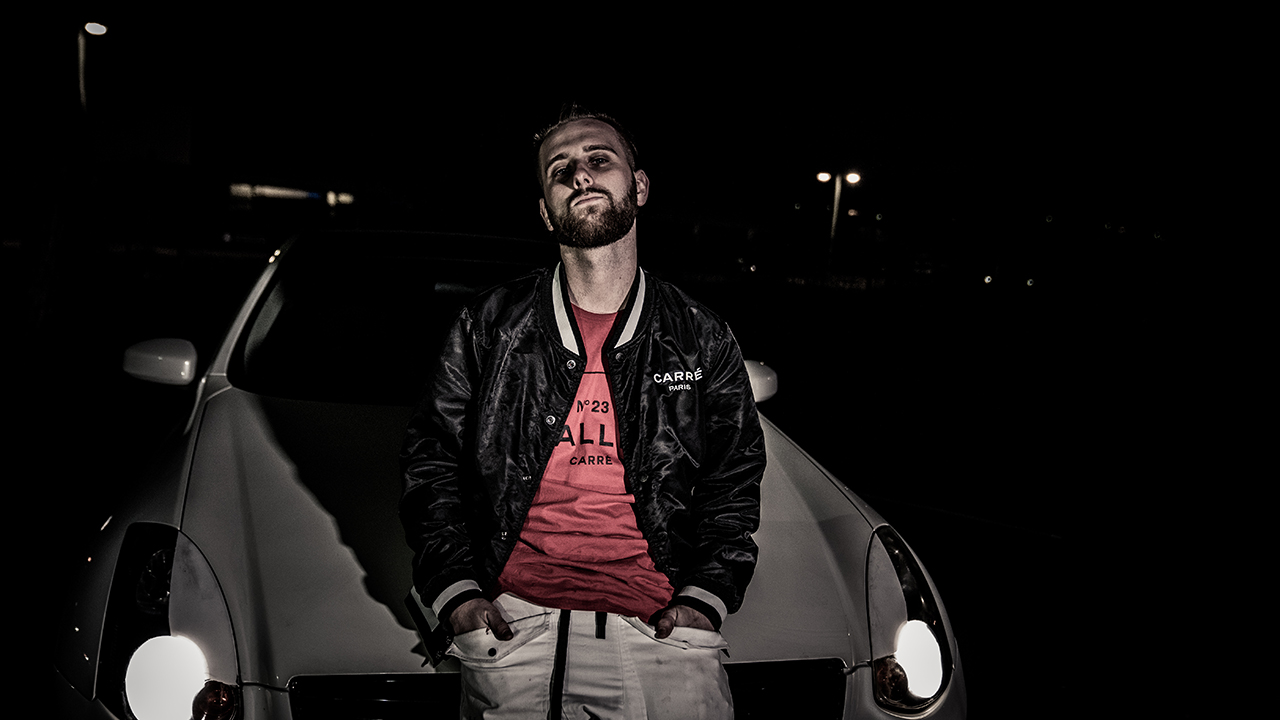 PREMIERE: Cking – Heard About Me ft Say TrueGod? & Freewyo (Dir: Neil Noble)
Brisbane rapper Cking has been on something of a meteoric rise of late; gaining massive popularity for his dynamic and gritty brand of hip hop, and his propensity for giving his voice to important issues such as his 2016 track 'Save Me' that condemned and called for an end to domestic violence. Conflict is again a source of inspiration for Cking on his new single 'Heard About Me', which explores the way aggression can consume a person's thoughts and lead to only bad things.

Cking – Heard About Me ft Say TrueGod? & Freewyo (BTS thanks to Cking)
The track has a real early 2000's gangsta style to it, as one repeating piano loop lays the foundation for impactfully delivered verses from Cking and his collaborators on the track, Say TrueGod? and Freewyo. At times it is reminiscent of those early days Eminem/Dr Dre collaborations where the two were in conflict with each other on the song, a pretence that is echoed in the track's video as well.
When asked about how 'Heard About Me' come together, Cking replies: "Growing up listening to that era of hip-hop I believe has had an influence on my writing style and the way I deliver. To begin with I was looking for a gritty/harder style of beat to feature with Say TrueGod? who I had started making music with way back in 2011 with the homie/business partner Brandon James (now Mixedbybrandon). Time went on and I was looking for another power feature, I'd started to become close with the homie Freewyo after doing music videos and photography for him and realised he was the perfect fit."

Cking – Heard About Me ft Say TrueGod? & Freewyo (BTS thanks to Cking)
There is an intensity that is so important to 'Heard About Me', that when it came to putting a video together for the track, director Neil Noble was intent on capturing. But at the same time, Noble thought it necessary to depict the violence in the video not through an eye of glorification, but more to point out that people consumed by anger will never properly achieve resolution: "The conception process was challenging but rewarding." states Noble.
"I joined this project early on when Cking did not know who would be featuring in the song. He set me the challenge of storyboarding a plot with drama and conflict while having any artist be able to step into a role. We workshopped a few ideas but landed on having a fictional girlfriend be the instigator of conflict and suffer the consequences of her own meddling. Everything else grew around this idea, some of the style reference was Eminem's early work but overall I drew inspiration from films such as Drive (2011) and Animal Kingdom (2010) for their depictions of unglorified violence and how it effects the protagonists of those stories."

Cking – Heard About Me ft Say TrueGod? & Freewyo (BTS thanks to Cking)
The video walks a line at times, in their dedication to showing the intensity and consequence of these situations, Cking and Noble present some scenes which border on confronting. However, importantly, the video ends with cooler heads prevailing and resolution being reached. Noble continues: "The plot was built around functionality first; Cking wanting something with conflict but not in a way that hurt anyone's PR. The music video had to return to a peaceful baseline as part of this criteria. As far as meaning goes, I take 'Heard About Me' as a video about the tendency for people to use violence as an outlet."
"The main cast are all mates but focus on revenge when they don't even have the right target. It is only after they refocus that they are able to save the girlfriend. When people find a target to vent their issues onto very little gets solved, it creates conflict, further snowballing the issue."

Cking – Heard About Me ft Say TrueGod? & Freewyo (BTS thanks to Cking)
Fight scenes between Cking and Say TrueGod? are shot with real dynamism and energy. While a lot of the action is caught in close physical and frenetic sequences, Noble introduces a different POV through the use of some really cool aerial shots: "Jarvis Wickham choreographed the fight between Cking and Say TrueGod?, planning out the overall flow of the fight with the artists. I had the idea to film parts of the fight from a drone to signify how meaningless conflict can be, it's a literal interpretation of "taking a step away from the situation". This is immediately followed up by Freewyo whose verse encourages Cking (and by extension the audience) to focus on the good in his life instead of getting stuck on the bad. There was technical difficulty with the drone that night, essentially, I had 5 minutes of flight time before it died. I chose to get a "safety shot" and digitally crop in for the closer shots."
Here is the official video for 'Heard About Me'
Music Video Credits
Actress/Model – Sonja Atkinson MUA – Emily Crossley Videography/Directors – Neil Noble & Daniel James Editing – Neil Noble & Corey Baldwin Mix & Master – Brandon James (Black Ace Studio) Beat – DG Beats