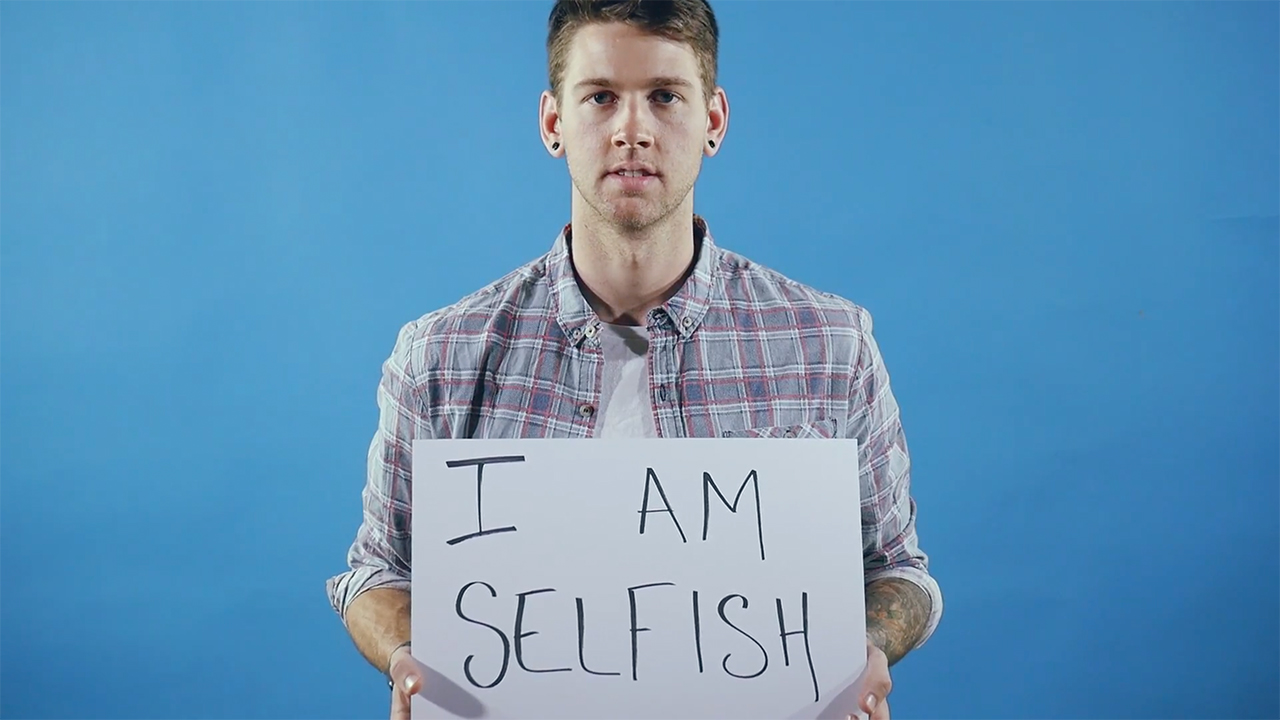 PREMIERE: Glass Tides – Sympathy (Dir. Rhiannon Miller & Paul Bakker)
South Australian post-hardcore outfit Glass Tides are by no means strangers to a brutal and honest evaluation of a subject. In 'Waste', a single released in early October, Glass Tides deliver a searing assessment of a toxic element of their lives, backed by crunching guitars and driving half time rhythms. While still brutal and honest, their new single 'Sympathy' stands in stark contrast to that last drop, as it turns that scathing critical eye inward.
Fans of 'Crawling', the first single from the band's January 2020-slated debut full-length, were perhaps treated to what could be a middle ground between 'Waste' and 'Sympathy', but even then, the level of introspection and solemnity evident in this latest effort, feels near-unprecedented. Glass Tides frontman Paul Bakker explains: "We wanted to come out with a few songs that weren't too far from what we had previously released, but also still had to progress and step up, but for the third single we always had it in mind to spice things up and get something out that was very contrasting for us and our sound."

Glass Tides – Sympathy
"The way 'Sympathy' came together was very organic, simply starting with the chord progression that Mikey Hounslow (guitarist) had, we then started piecing the other elements around it, and as we were progressing with the song we weren't too focused on trying to create complex rhythms, more so just a chilled out vibe to groove along too. After the song was completed the lyrics and melody came so naturally, I had everything written down in about 2 hours. It felt so natural to grab these thoughts of feeling down on yourself and picking at all your imperfections."
Picking at your imperfections feels like a light way of describing 'Sympathy', who's chorus is nothing short of a savage listing of one's own flaws, ending with the crushing summation of "It's no wonder I'm alone". While there is something cathartic about the sincerity of the song, a lot of that may come from the music video, which is co-directed by Rhiannon Miller and Paul Bakker himself. The video features the band and an assortment of cohorts holding up Bob Dylan-esque handwritten cue cards that depict the most direct of the lyrics' personal evaluations.

Glass Tides – Sympathy
"We were originally going to just have ourselves holding the signs throughout the music video, but a week or so before the shoot decided it would be cool to involve some family and friends, everyone that participated in the clip has supported us from day one, and they were happy to help spread our message. We had a great group of people and they were all so open about sharing their feelings and expressing these feelings."
The video's catharsis definitely has a lot to do with the band including others in this approach, which makes this reflection feel communal, rather than a lonely pulling apart of the self. It also helps that the video's conclusion flips the script by showing each of the band members and friends proudly holding a card that simply says "I Am", fully embracing the idea that it is our imperfections that make us perfect. Bakker explains why this conclusion is slightly at odds with the sentiment of the song itself: "We honestly didn't have the idea to give it a positive spin until we started brainstorming for the clip, and even when we had the idea for the clip, it wasn't until I ran the idea past my girlfriend who had the great idea to add the positive element in the end, giving the song a bit of hope in a way."

Glass Tides – Sympathy (BTS Photos by Rhiannon Miller)
The overarching message of the video, that our flaws can be strength rather than a weakness, is wonderfully highlighted in the way the video is presented. Stylised shots of the band members performing in front of coloured backdrops very soon have the façade taken away from them as the camera pulls out to show the real surroundings of the back drops. The studio, cluttered with lighting equipment, power chords, black-out curtains, the working guts of the studio and everything that makes it what it is.
Bakker elaborates: "We didn't have the idea to use the surroundings of the studio until we actually booked and saw the facilities, it was almost like a perfect coincidence because we wanted to get some wider shots but with the studio backdrop only being a size of 4x4m we needed to get the external stuff in the shot to make it work. Working with the idea of nothing in this world is perfect and we all have our flaws, we just wanted to take an approach where we aren't ashamed of our flaws and we want to use them in a positive way to progress."

Glass Tides – Sympathy (BTS Photos by Rhiannon Miller)
'Sympathy' feels like a really important step in the evolution of Glass Tides, a song full of awareness and introspection that truly values subtlety, and the accompanying video's warmer touch embellishes on the song in such a wonderful way, providing a welcome feeling of growth and catharsis.
Here is the official video for 'Sympathy'
Music Video Credits
Video by: Rhiannon Miller. Co-Produced by: Glass Tides