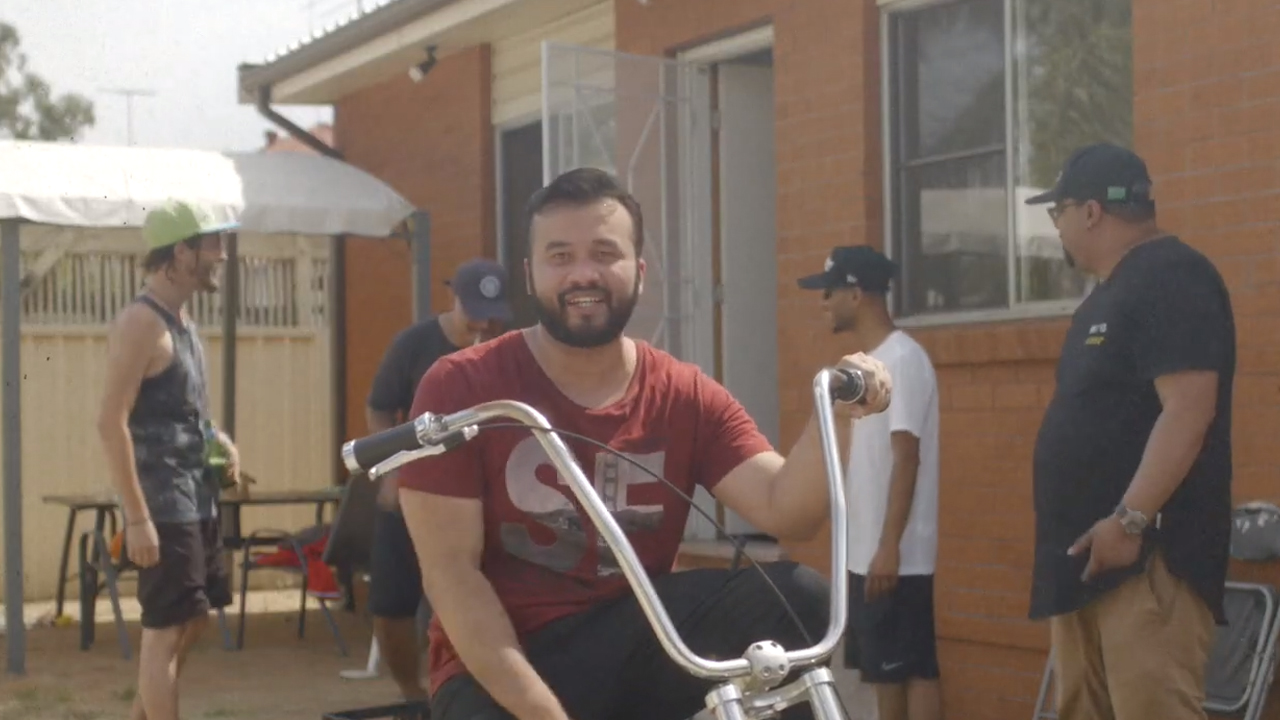 PREMIERE: Kazi A – Afterlife (Dir. Benjamin Ling)
If there had to be one word to describe every facet of 'Afterlife' it would be authentic. The latest single from Western Sydney rapper Kazi A comes at you like a force with intriguing but understated production that lays a really clean foundation for what Kazi A is delivering; an honest and emphatic fight song, a mission statement that is about confidence and taking what comes at you and turning it into strength.

Kazi A – Afterlife
"There was a couple of incidents with in the music scene which really messed with my self-esteem," Kazi A explains, "which nearly made me quit rapping. I did join the workforce as a Security Guard right after that and had pretty much all night shifts. I would come home and with whatever energy I have left write like one line and then fall asleep. At this time I also worked on perfecting my craft by studying flows, and the way to deliver them."
Once Kazi A kicks in on 'Afterlife' he never relents. A start to finish solid and complex flow that has movements of intensity and reflection to give a real and earnest snapshot of his experiences. It is this honesty and authenticity that makes it so engaging, and something that is so important to the track that it was imperative that it be delivered in the video as well. Powerful in its simplicity, the video showcases Kazi A and some friends in their natural habitat. Be it the backyard of the house or out in the street, there is no pomp or pretence, it is just real.

Kazi A – Afterlife
Director Benjamin Ling recalls: "The video was always intended to have this snapshot-like quality to it, so it was definitely the main goal I had. Creating and maintaining that authentic feeling throughout the video was really just making sure we had a sense of pace since the song has a pretty aggressive tone, and to just allow Kazi to be himself as much as possible. I didn't want him to have a rap persona or play himself up like he was someone he wasn't. I think the true key to having that honest feeling was to allow Kazi to be himself."
This realness is accentuated in every aspect of the video. There is no need for stylised lighting, dressed locations or even overly stylised characters. They are who they are, and this is their environment. Ling also delivers the video in a cropped film-like square and with the softness of the film medium, evoking nostalgia for old photo albums and home videos.
Ling tells us more about this choice: "After speaking to Kazi a lot during pre-production about what the song represented, I realised it was a very autobiographical song. I'm huge on aesthetics and a lot of my favourite films and filmmakers have strong visual styles. I was immediately drawn to old Polaroid photos and how home movies from the super 8 era and very early cinema had a square aspect ratio. I thought it'd be a fantastic way to add that personal touch, makes it feel more authentic."

Kazi A – Afterlife
To close, Kazi A reveals just how real this shoot was and his reaction to seeing the final cut: "We shot 'Afterlife' when it was 50 degrees, it was a crazy day at Mt Druitt. I ended up calling down friends who have had a fair share of fights and all in their life as well, so everything in that video was original no make-up used. 'Afterlife' is a Catharsis pretty much on those people who did me wrong and how I won't hesitate anymore to confront them and send them to the afterlife (metaphorically speaking). Like in all honesty I had no idea that Ben was going to make the video like that but when he sent that to me, I was like "Yo that's sick!" I loved it and it added more authenticity to it as I'm old school and it just vibed and resonated with me."
Here is the official video for 'Afterlife'
Music Video Credits
Directed by Benjamin Ling