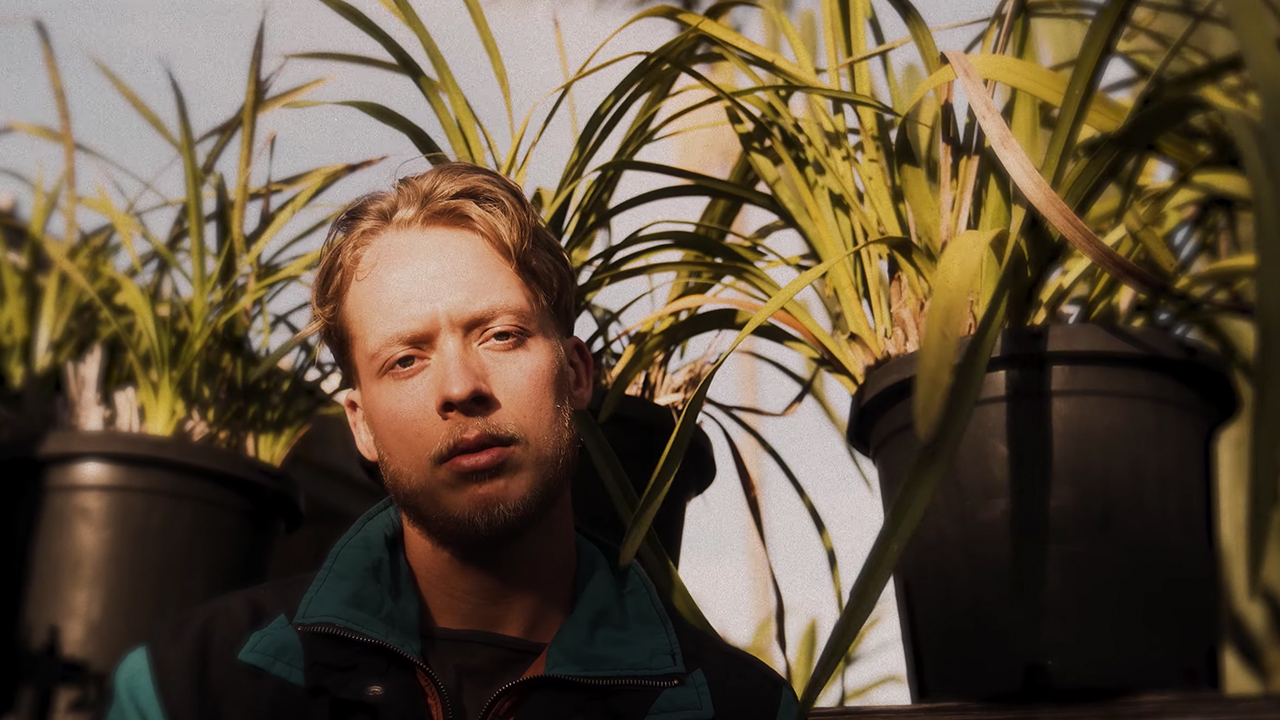 PREMIERE: Lawson Hull – Bad Habit (Dir. Aaron Bull)
O
n his latest single
'Bad Habit'
Novocastrian pop-folk artist Lawson Hull delivers curious contrast in the form of a laid-back summer afternoon jam that lyrically takes a really honest dig into his own problems with self-confidence and motivation. Hull lays bare his regrets and self-resentment over a wonderfully peaceful blend of acoustic guitar, delay-laden lead meanderings and some warm hug synth overlays.

Lawson Hull – Bad Habit
Musically it's such an intriguing backdrop for such thorough introspection that results in a certain melancholy that is ultimately incredibly charming. "I love songs that have two tones," explains Hull, "whether that's in the message or musically. I was probably listening to Ryan Adams or someone in the Americana scene at the time. Could've been Mac Demarco actually. He talks big picture stuff in such subtle ways. I tend to write things in half sarcasm and half angst. The sarcasm probably covers the low-key utter lack of confidence I struggle with. The nonchalant vibes help me be okay with it all. The punch line is "god only knows the chances I've had and everybody thinks I'm trying". It's not arrogance, it's more like: the world is full of opportunity but I'm just sitting here."
The honesty with which Lawson Hull explores what he perceives as glitches in his personality is able to be felt on such an intense level, and something that director Aaron Bull has been able to harness in his simplistic and beautifully shot video. Hull performs his song to the camera in a series of portraits that have been constructed with such warmth and care, using the natural sunlight to beautiful effect.

Lawson Hull – Bad Habit
When asked about the motivation behind the video, Bull replies: "A lot of the framing was inspired by the way Breaking Bad was shot. I wanted to use a tripod with no motion to allow the artist and his surroundings to be the main focus of the frame. Our goal was to shoot in locations that were isolated with no one in sight so we could achieve a more personal performance. I also prefer to work with natural light most of the time and when I first heard the track, I knew it had to be shot with late afternoon sunlight… I actually used a slight blur mask around the edges of the entire video to add a bit of softness around Lawson. I felt that it just complimented the overall look we were going for and made him more dominant in the frames."
It is such a simple concept executed so well, and given the nature of the song, is perfectly fitting. This personal examination of the self by Hull is delivered with sincerity and vulnerability. Whether it is shots of Hull performing to camera or sitting dejected on the ground as his basketball rolls away, Hull invites the audience to feel along with him and Bull crafts the shots around that feeling. Aaron Bull describes the process: "We went into this shoot with a pretty strong idea of the shots that were needed to match the song. A lot of the shots were improvised on the day, trying to find the nicest backdrops with the most interesting natural light."

Lawson Hull – Bad Habit
With Lawson Hull giving himself to the audience in unguarded and frank moments, we wondered how that experience was for him as a performer. Hull replies: "Crazy to say this is my first music video. I've always put them off because they seemed like such a pain (haha). Aaron is a breeze though. To film the performance shots, Aaron was like "Okay, cool, so just sing the song and I'll film. Be natural." He clicks play. I then run over and stop the song because I realise how weird the idea of me singing along to my own song was. I got all self-conscious. I kinda look angry in some shots, I think. Whatever. It's all meant to feel a bit directionless and lonely. I love the warmth Aaron has come up with, he's a solid creator to work beside."
Here is the official video for 'Bad Habit'
Music Video Credits
Directed and edited by: Aaron Bull