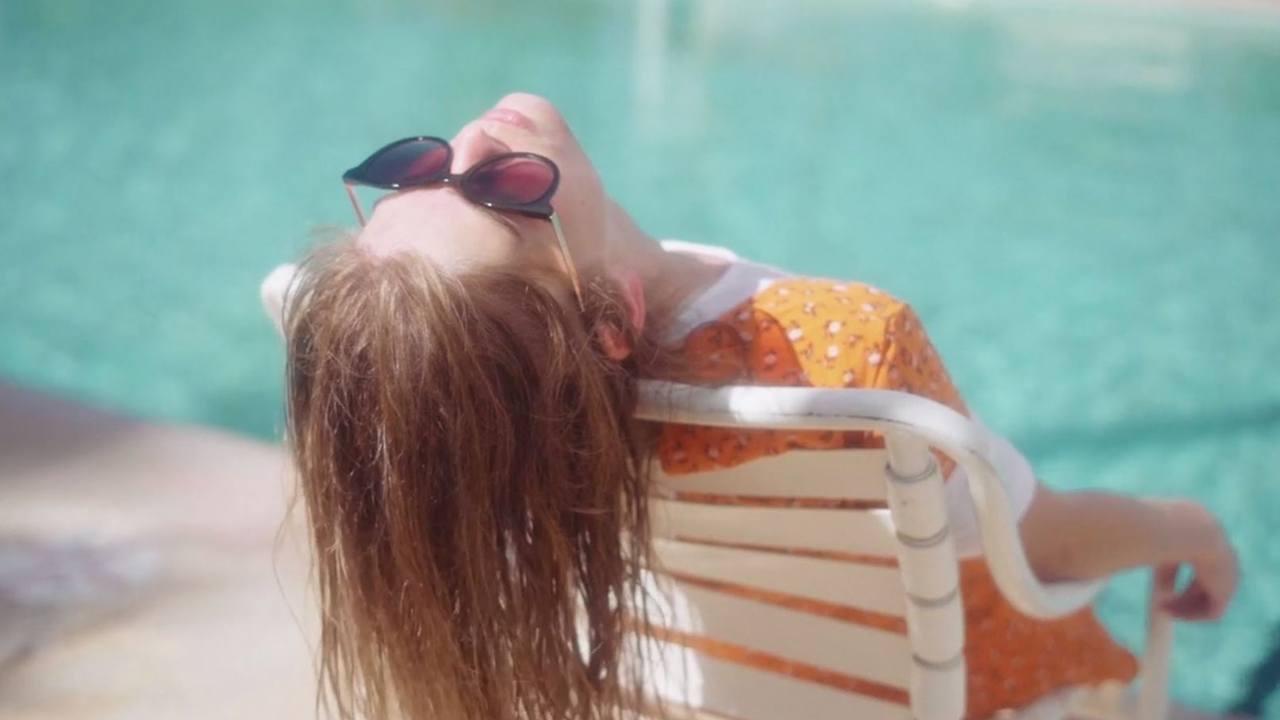 PREMIERE: Dives – Infinite Bliss (Dir. Troy Baird)
At first glance, 'Infinite Bliss', is a shimmering peaceful slice of summer, like sunlight reflecting off the ocean. Much like the ocean, however, there is a certain depth and gloominess to the latest offering from Sydney electronic artist Dives, that is not immediately visible on the surface.

Dives – 'Infinite Bliss'
Okay, lazy metaphors aside, there is an undeniable feeling of dichotomy to 'Infinite Bliss'. While the track sails long peacefully the listener is constantly receiving hints at the presence of something quite forlorn, a certain longing. According to Dives this was a feeling that was transferred during the writing of the song: "There's definitely a sense of duality for me in this track. In a way it's about shifting between inspiration and anxiety and trying to make sense of everything on that rollercoaster. The writing process for this track was a fairly similar vibe funnily enough. It was very on and off, over the space of two or three years. I re-wrote and re-produced the song a bunch of times which was frustrating (and self-inflicted!) but I felt like I needed to nail this track. Working on and finally finishing this track has definitely been a transformative experience for me."

Dives – 'Infinite Bliss'
When it came to creating a video to accompany 'Infinite Bliss', Dives sought a regular collaborator in director Troy Baird, an experience Baird recalls fondly: "When Josh (Dives) reached out to me to put together a music video for his track 'Infinite Bliss' his only request was that it involve water. I guess I'd expected that because of the overall theme of the Dives project, but I thought that doing anything too 'beachy' wouldn't stand out to an Australian crowd, nor would it resonate with the rest of the world – so, to start with, I thought I would try and find a location that says the opposite of beach, yet still relies on luxurious pools of water as it's number one attraction – the Palm Springs desert in California."
The video follows a woman between two settings that feel very at odds with each other. In one shot she will be lounging by a pool, bathed in beautiful sun and endless peace. In the next she is surrounded by gloom and drizzle in her caravan residence. This wonderfully captures that duality of 'Infinite Bliss' by creating two very distinct feelings for the viewer with these warring situations, while matching the meandering pace of the track with long and luxurious shots.

Dives – 'Infinite Bliss'
Baird explains: "When putting together the idea for the film, and the flow of the scenes, the locations really became just as much of a character as our lead. They offered such an intense contrast between thirst and desire and the yearning for that release of diving deep into water when you're absolutely melting; this also plays as a metaphor for stress-relief or epiphany when feeling any form of confusion or anxiety for life in general – which comes through strongly in the lyrics of the track. So, in short, it was this contrast between desert and water that really helped me visually match that roaring, soaring, build-and-release that the track does so enormously well."
For Dives, the decision for who to bring in to work on this video with him was never in doubt. Dives and Troy Baird share a long and fruitful history together and he couldn't have been happier with the outcome of this collaboration: "Troy nailed it! We've had a great run creatively working together over the past year or two and we've developed this awesome chemistry. I've scored a bunch of his short films and he's created a bunch of visual content for me, including a music video for an old band of mine, SCK CHX, that CLIPPED.TV actually featured!"

Dives – 'Infinite Bliss'
"I had no idea Troy was so good at underwater photography so a lot of the shots in the clip were a beautiful surprise. The slow, serene pace of the clip also creates this calm, euphoric vibe. The actor Sarah Anderson's performance in this clip is also stunning. She has such elegance throughout the clip and it's really special to see someone embody the emotions that this track explores."
Here is the official video for "Infinite Bliss"
Music Video Credits
Director: Troy Baird. Starring: Sarah Anderson.